Sen. Fort, Mayoral Candidate, Seeks to Decriminalize Cannabis in Atlanta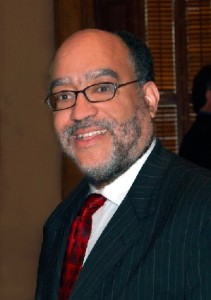 (APN) ATLANTA — When State Sen. Vincent Fort (D-Atlanta) announced his run for Mayor of Atlanta on November 12, 2016, he became the first candidate for Atlanta elected office to run on a platform that includes decriminalization of cannabis, or marijuana, within City limits.
This would mean that cannabis would remain illegal at the state level in Georgia, and at the federal level; however, the City of Atlanta would not put people in jail for possession of small amounts of cannabis.
Earlier this year, the City of Atlanta was outdone by the City of Clarkston, Georgia, when Clarkston became the first city in Georgia to decriminalize cannabis.  Cities and entire states across the U.S. are decriminalizing cannabis, and six U.S. states have legalized it entirely, while Georgia still lacks a decent medical program.
"The reason I am proposing decriminalization of marijuana is because it is the main entry into the criminal justice system for so many young people," Sen. Fort told Atlanta Progressive News.
"The marijuana usage rates are comparable for Black and White folks.  The fact is more Black people get arrested and convicted and sent to jail for simple possession of marijuana," Sen. Fort said.
A report by the American Civil Liberties Union, "The Marijuana War in Black in White," confirms that billions of dollars are wasted on racially biased arrests of Black people.
https://www.aclu.org/report/report-war-marijuana-black-and-white?redirect=criminal-law-reform/war-marijuana-black-and-white
"It is not legalization, but it is decriminalization.  Clarkston is one attractive model we will look at closely," Sen. Fort told APN.
In an earlier APN report, Matt Fogg, a retired U.S. Marshall, exposed the truth about drug arrests.
http://atlantaprogressivenews.com/2016/01/13/activists-host-panel-on-georgia-gulag/
Matt Fogg, Law Enforcement Against Prohibition ( LEAP), said that if law enforcement officers enforce drug laws the same in Atlanta's Buckhead neighborhood, as in the Bankhead neighborhood, those officers would get in trouble.
"Police go after the low-level offenders, the ones who cannot afford a lawyer and will take whatever deal is offered to them.  It makes their arrest numbers look good," Fogg said.
Sen. Fort also points to Quality of Life ordinances that target homeless and mentally ill people as another source that fills the jails with people who could be better helped with social programs.
http://atlantaprogressivenews.com/2016/06/28/homeless-fill-atlantas-jails-due-to-quality-of-life-policies-over-100000-qol-arrests-in-three-years/
Sen. Fort plans to institute community policing again where the community and the police partner together for a more just and safer city.
The November 2017 Mayoral election is less than one year away.
Other candidates for Mayor include Council President Ceasar Mitchell, Councilwoman Mary Norwood (Post 2-at-large), Councilwoman Keisha Lance Bottoms (District 11), former Council President Cathy Woolard, Michael Sterling, the former Director of Atlanta Workforce Development Agency, former COO Peter Aman, and perennial candidate Al Bartell.  Councilman Kwanza Hall (District 2) is expected to announce.
Former State Rep. Margaret Kaiser (D-Atlanta) withdrew her candidacy after Norwood entered the race.
Mass incarceration, gentrification, homelessness, and lack of affordable housing are out of control in Atlanta, and Sen. Fort (D-Atlanta) plans to focus on all these issues if he is elected Mayor of Atlanta.
During his twenty years as an elected official, Sen. Fort has consistently advocated for progressive causes and for the least of these, in the streets and in the halls of power.
Protecting neighborhoods and revitalizing of neglected neighborhoods are priorities of a Fort administration.
"It don't matter what research you look at Atlanta is at the top in income inequality and immobility, that's not a city that works for everybody," Senator Fort told APN.
"There was a time when City Hall looked out for regular folks and neighborhoods, and now they watch out for millionaires and billionaires," Fort said.
"We have to be a City that respects people who already live in the community, as well as welcome newcomers," Fort said.
"That is why the Turner Field struggle is so important to me.  City Hall should not be in a situation of displacing people for a retention pond when it has been proven that the preferred place for the pond was near Turner Field," Fort tells APN, referring to the Mayor's use of eminent domain in Peoplestown.
http://atlantaprogressivenews.com/2016/11/24/mayor-reed-thankful-for-eminent-domain-residents-advocates-fight-back/
(END/2016)