APD Free Speech Violations Go to Court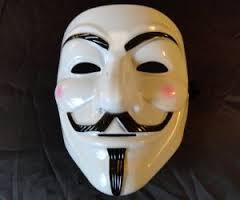 (APN) ATLANTA — Three lawsuits were filed on Monday, September 21, 2015, for violations of free speech rights of protesters and media by Atlanta police.
Two cases resulted from the November 2014 marches and protests in downtown Atlanta after the police killing verdict in the controversial Ferguson, Missouri, case was announced to the public
As reported earlier by Atlanta Progressive News, after the St. Louis, Missouri, grand jury verdict to not indict Ferguson police officer Darren Wilson for the shooting death of Michael Brown, thousand took to the streets all across the county and also in Atlanta to protest that verdict.
http://atlantaprogressivenews.com/2014/11/30/atlantans-protest-ferguson-grand-jury-26-arrested/
All three lawsuits involve violations of plaintiffs First, Fourth, and Fourteenth Amendments of the Constitution of the U.S.
"Atlanta police officers who violate these rights must and will be held accountable because a free and democratic society cannot exist without these freedoms," Dan Grossman, an attorney for plaintiffs, said in a press statement.
The first case is Ruch v. City of Atlanta.
John Ruch, then a reporter with Creative Loafing Atlanta magazine, was arrested as he attempted to photograph police arresting protesters in downtown Atlanta.  He was prevented from doing his job by APD and charged with disorderly conduct.
Ruch was starting to photograph police officers, slamming people to the ground and arresting them, when suddenly a hand moved in front of his camera to block his shot.  He moved to get the shot again and the person leaped in front of Ruch and grabbed his camera, according to the complaint.
The hand belonged to Sgt. Michelle McKenzie and she ordered another officer to arrest Ruch.  Ruch repeatedly said he was a reporter for Creative Loafing.  Thomas Wheatley, news editor, at Creative Loafing also told the police that Ruch was a news photographer.
The law firm of Gerry Weber is handling Ruch's case.  Weber has litigated three other cases against the Atlanta Police Department (APD) for interfering with citizens right to videotape police.
Other attorneys on this case are Dan Grossman and Hollie Manheimer.
The next case is Gates v. City of Atlanta.  Austin Gates was wearing a Guy Fawkes mask, also known as the "anonymous" mask, in a peaceful march to express his disagreement with the Ferguson Missouri grand jury decision.
This mask has become enormously popular from the movie, V for Vendetta, which has drawn a huge cult following worldwide.  The masks were passed out to participants in the march and others were also wearing the mask.
Gates was charged with wearing a mask to conceal his identity.
This mask has become an international iconic symbol for groups protesting against corrupt politicians, police officers, bank CEO's and Wall Street speculators, gamblers, and thieves.  It represents resistance to anti-democratic policies and is a symbolic form of free speech that is widely understood around the world.
It is ironic the very symbol of free speech and democracy has been criminalized.
"Mr. Gates's only intent was to engage in nonviolent, anonymous political speech, clearly protected by the Constitution, and those rights were violated," Cynthia Counts, Gates's attorney, said in a press statement.
Additional attorneys are Gerald Weber, Daniel Grossman, and Brian Spears.
The third lawsuit, Croland v. City of Atlanta, involves Caroline Croland, with Food not Bombs and Cop Watch, who was arrested for disorderly conduct in Woodruff Park.
Croland was filming APD Officer Stephenson Camille and several other officers who detained and searched three Black men for no apparent reason.
Officer Camille told the men to not listen to Cop Watch, that they were "just a bunch of leeches trying to game the system."
Croland asked Camille for identifying information and he became upset and confrontational.
A week later, Officer Camille returned to Woodruff Park and watched Food not Bomb volunteers feed homeless people, as they have been doing for years.  He hoovered around Croland, and when she questioned what he was doing, he arrested her without probable cause, a warning, or an explanation, according to the complaint.
To further Officer Camille's apparent retaliation against Croland, he put special instructions in his report that she not be allowed to post bail.
"One hallmark of our open society is our shared right to watch and to photograph public officials in public places which includes law enforcement officers," Brian Spears, attorney for Croland, said in a press statement.
Weber and Grossman are additional counsel on this case.
As previously reported by APN, the City of Atlanta previously agreed to stop interfering with citizens recording the activities of police officers as part of the Atlanta Eagle raid settlement, so the continued violations also appear to represent a violation of said court-approved settlement.
(END/2015)