State Senate Votes to Ban AP U.S. History, Claims the Courses are "Biased"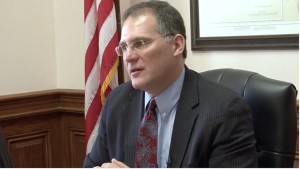 (APN) ATLANTA — This week, on March 11, 2015, in a 38-17 party line vote, the Georgia State Senate passed SR 80, a resolution to force Advanced Placement U.S. History (APUSH) out of Georgia schools.
Advanced Placement (AP) classes enable high school students to take college level courses and receive college credit.  They are administered by the College Board, a nonprofit that also administers the SAT tests.
The College Board's framework for teaching APUSH has been undermined by changes that amount to a "shift toward a leftward ideology… made obvious by a growing focus on group identities, such as 'the formation of gender, class, racial and ethnic loyalties,' at the expense of such unifying concepts as American Exceptionalism," State Sen. William Ligon (R-Brunswick) states on his website.
The current framework, which guides teachers in planning their own curriculum to prepare students for the APUSH test, is not entirely new.
The College Board set out to redesign the framework beginning in 2006, prompted by feedback from educators who wanted to see more of an emphasis on critical thinking and less on rote memorization.
The new framework was released in 2012, and a survey conducted by the College Board indicated that eighty-five percent of APUSH teachers nationwide supported the changes.
So why is the framework now under attack?
It seems to be the latest secessionist trend in right-wing education policy, taking the place of last year's anti-Common Core legislation that turned out to be wildly unpopular amongst constituents.
State Sen. Ligon introduced what turned out to be a doomed anti-Common Core bill last year, along with legislators in several states who are now on the ban-APUSH bandwagon.
Brant Frost, a Tea Partier from Coweta County, interviewed Sen. Ligon along with State Sen. Fran Millar (R-Dunwoody), who chairs the Senate Higher Education Committee, and posted the video online in January 2015.
In the interview, the Senators talk at length about their opposition to the APUSH framework.  Between the two, Millar is by far the most quotable.
"Many of the questions [on the APUSH test] relate to what I call social justice issues.  And there certainly is a place for social justice.  But the foundations of American history, things like Manifest Destiny, the role of Capitalism, et cetera, there seems to be no emphasis at all when you read through the examination," Millar said.
He went on to complain about how the framework makes room for the perspectives of indigenous people, poor people, and women, lamenting how different this is from the history courses he had in college decades ago.
"Did we always treat the Indians fairly?  No we didn't treat them fairly.  But again, in the context of history, that wasn't the overriding thing, it was the westward expansion, that was what it was about."
On women's liberation: "There's been a differentiation between women and men since the Old Testament.  And have we made a lot of progress?  Yeah certainly.  I've got two daughters and a wife, trust me, we've made a lot of progress."
When it comes to poor people, Millar is disturbed by images included in the APUSH test booklet that show 19th-century immigrants living in squalid tenement housing
"If you look at the pictures they show in there…it's all negative-type things.  People living in poverty or this that and the other, versus, you know, the construction of the Golden Gate Bridge.  That was pretty spectacular."
The test question that accompanies this image is what rankles Ligon.
According to his reading, the test asks: Advocates for individuals such as those shown in the image would have most likely agreed with which of the following perspectives?
"The wrong answer is that capitalism free of government regulation would improve social conditions," Ligon says, referring to the answer provided by the testing materials.
"So it's giving a negative connotation to free enterprise and the understanding that people can come in, learn new skills, learn the language and better themselves."
He bemoans the correct answer, "that government should act to eliminate the worst abuses of the industrial society."
Off all the items these lawmakers find fault with, Millar sums up their overarching concern thusly:
"The bias I see in how they view national concepts is not how I view national concepts."
In other words, his perspective is standard and anything else is "biased."
SR 80 is non-binding.  It essentially pressures the State School Superintendent to pressure the College Board to return to its old framework.
If the College Board does not comply [which it won't], the Resolution instructs the Superintendent to revoke funding for APUSH courses in Georgia and redirect them to state-created alternatives.
This sequence of events is unlikely to manifest, even though Superintendent Richard Woods issued a statement in January 2015 supporting the resolution.
"I fully support SR 80's move to ensure that Georgia's students are being taught using the very best history standards possible.  Any opportunity for our academic or our nation's historical integrity to be eroded must not be allowed," Woods said in a press release.
But it is hard to imagine teachers and parents sitting idly by if the Superintendent actually made a concrete move to opt out of APUSH.
"The impact would be most felt on students and their opportunity to pursue college-level course work though the AP program while still in high school," Zachary Goldberg, a College Board spokesperson, told APN.
Better Georgia sent out a petition opposing the resolution.  Meanwhile, a trending change.org petition opposes HB 1380 in Oklahoma, a similar legislative proposal to Georgia's SR 80.  It has over 2,100 signatures.
(END/2015)