Sandy Springs Requires Council Approval for New Apartments
(APN) ATLANTA — On September 02, 2014, the Sandy Springs City Council passed an ordinance that requires all projects in the C1 and C2 commercial zone areas to be approved by Council before any permits will be approved through the city.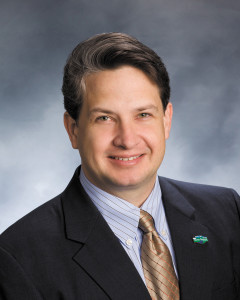 Prior to that, in July, the City of Sandy Springs had implemented a 60-day moratorium on apartment building permits in commercial zoning areas identified as C1 and C2.  
The moratorium was enacted to allow city staff time to review then-current ordinances to determine if changes were needed to ensure development in these areas aligned with the City's 2027 Comprehensive Plan, the City Center Master Plan, and the Livable Communities Update.
The previous ordinance allowed for apartments to be built on top of and behind retail and office uses in Commercial Zoning Districts, according to a July 24, 2014 press release from the City.
"We wanted to make sure the projects we approved were good, mixed use projects.  Historically, the city has had no leverage in deciding on projects.  Developers read, saw, and used the law to their advantage. The moratorium allowed us to define standards that make sense for the city," Sandy Springs Councilman Gabriel Sterling (District 4) told Atlanta Progressive News.
"Sandy Springs is trying to do a better job of shaping development patterns on Roswell road," according to the Atlanta Business Chronicle.
"It still deals with the consequences of land-use policies years ago that today have left parts of Roswell Road cluttered with a glut of aging apartments.  Developers are now razing some of those old projects and building new apartments and retail.  JLB Partners L.P. is working on a 21-acre redevelopment at Roswell and West Wieuca roads. The project includes the demolition of the existing apartment buildings that date back to the 1960s — some of the oldest in Sandy Springs."
When asked if affordable housing is on the list of priorities for Sandy Springs, Sterling replied that he did not see a role for municipalities in impacting affordable housing, calling it the developers' responsibility.
"Over 34 percent of the apartments in the city are older apartment units, some of them are not even up to code… for instance, missing fire extinguishers or have stormwater drainage issues."
However, City Councils' decisions do impact affordable housing.  In this case, if the City of Sandy Springs is trying to phase out older apartment complexes, to bring new mixed-use developments that only they can approve online–and, if the apartments in those new developments are more expensive to rent–then the Council is impacting housing affordability, albeit in a negative way.
"The City of Sandy Springs today opened a web survey (www.sandyspringscitycenter.com/retail) to solicit input from the community on the mix of retail they'd like to see as part of the new City Center.  The four question survey enables individuals to submit ideas in the categories of Restaurants / Food, Health & Beauty, Boutiques / Fashion / Clothing, and Specialty Retail," according to an August 2014 statement.
"The area from Hammond Avenue to Johnson Creek will serve as the City Center, a robust place to shop, work and socialize.  The area will be walkable and pedestrian friendly.  We don't want people to have to get in their cars to drive to places in the city.  We want a mixed area of retail and housing, not just one or the other," Sharon Kraun, Communications Director of the City of Sandy Springs, told Atlanta Progressive News.
The retail input survey will remain active throughout the City Center planning phase. Comments can be made online at www.sandyspringscitycenter.com/retail. The Sandy Springs City Center website also includes research materials, briefings, and planning materials that are part of the Master Planning process.
(END/2014)