Fulton Court Clerk Staffer Sentenced in ID Theft, Tax Fraud Conspiracy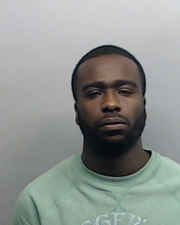 (APN) ATLANTA — In November 2015, a Fulton County Superior Court Clerk employee was convicted and sentenced for selling Georgians' Social Security numbers and other personal information in a tax fraud scheme that spanned three U.S. states.
http://www.justice.gov/usao-sdtx/pr/eight-sentenced-massive-stolen-identity-tax-refund-fraud-scheme
A total of eight people from three U.S. states were charged and sentenced in the Southern District of Texas in the scheme, in which fraudulent tax returns were filed using stolen Social Security numbers from Atlanta, Georgia.
A ninth defendant has been transferred to the Northern District of Georgia.
This fraud happened between 2010 and 2013 and is not connected to Georgia's Secretary of State illegal release of over six million Georgia voters' birth dates and social security numbers in 2015.
Rance Claude Hunter worked at the Fulton County Superior Court Clerk's Office and had access to the Fulton County Sheriff's Office database.
This database had names, birth dates, and Social Security numbers of arrestees, inmates, and employees.
Hunter sold that personally identifiable information (PII) to co-conspirators, who eventually funneled the information to to Houston, Texas.
Hunter and eight other co-conspirators were arrested in 2014 by the FBI.
The other Atlanta co-conspirators are Travis White and Jalan Willingham, who were the ring leaders; Dwayne Biggs and Kerry Lionel Ruffin, who received the PII from Hunter; Calvin Shelton, a mail carrier; and Shawn Phillips Thornton, according to a release from the USDOJ.
Two other postal carriers–Tangela R. Jackson-Lezeau of Port Saint Lucie, Florida and Edward Dwayne Vallier of Houston, Texas–were also charged and sentenced in the Southern District of Texas.
White and Willingham used the stolen PII's to file thousands of fraudulent tax returns claiming more than twelve million dollars in refunds.
According to IRS records, the National Treasury paid out more than seven million dollars before the scheme was discovered.
The tax refunds generated by the fraud were deposited onto reloadable debit cards and mailed to addresses under control of the conspirators.
White was the one who recruited and organized the conspiracy, and instructed the mail carriers to mail the refund debit cards to him or Willingham.
He moved the scheme to Houston when he realized law enforcement was on this trail.
White and Willingham pled guilty to conspiracy to commit mail fraud, one count of wire fraud, and aggravated identity theft.  White received 18.5 years in prison and Willingham received eleven years.
The other defendants in the conspiracy received various sentences: Hunter received seven years in prison, Shelton received 4.75, Ruffin received four, Jackson-Lezeau received 3.8, Thornton received 3.75, and Vallier received 2.25 years.
Dwayne Biggs case was transferred to Georgia, where he awaits sentencing.
Shelton, White, Willingham, and Thornton are in custody, pending transfer to a U.S. Bureau of Prisons facility, while Jackson, Vallier, Ruffin, and Hunter were permitted to remain on bond and voluntarily surrender at a later date, according to a USDOJ release on November 04, 2015.
(END/2016)