Atlanta Council Knowingly Approves Illegal Voucher Ordinance (UPDATE 1)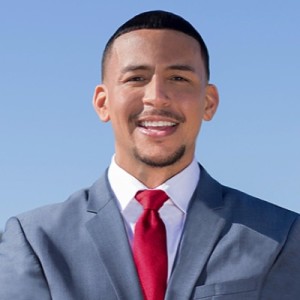 (APN) ATLANTA — Requiring residential lessors to accept housing authority vouchers from tenants as a form of rental payment is a national best practice.  Unfortunately, the Georgia Legislature does not allow cities to adopt such an ordinance.
So, when the Council voted on Monday, February 17, 2020 to approve an ordinance purporting to require the acceptance of vouchers for all rental units in Atlanta, it was an unenforceable political stunt.
Councilman Antonio Brown (District 3), who is aware of the state preemption, introduced the legislation and attacked fellow Council Members and the Law Department.
As previously reported by Atlanta Progressive News, the Georgia Fair Housing Act has seven protected classes in rental housing discrimination, O.C.G.A. 8-3-202.
Georgia's Fair Housing Act allows cities to adopt the state law as a local law, but only if they do so "verbatim."
"A political subdivision of this state may adopt verbatim the laws against discriminatory housing practices cited in Code Section 8-3-202, 8-3-203, 8-3-204, 8-3-205, or 8-3-222 of this article as a local ordinance but may not expand or reduce the rights granted by this article," states O.C.G.A. 8-3-220.
Proposed City of Atlanta Ordinance 20-O-1155, passed by the Council on Feb. 17, would purport to add "form of payment" as a protected class, even though the State of Georgia has said cities cannot pass such a local law.
Councilmembers Howard Shook (District 7) and J.P. Matzigkeit (District 8) voted nay.
CD/HS COMMITTEE DEBATE
"I don't know how many more Executive Sessions we can endure around here and still manage to hold our heads up, and so I'm not interested in doing that.  I'm already familiar with, kind of, the facts of this case," Shook said during the debate in Finance/Executive Cmte.
"We just approved the course which I think was the right one to take, and I was happy to support that," Shook said, referring to a separate, related resolution the Council passed, asking the State of Georgia to amend the Georgia Fair Housing Act to protect voucher-holders state-wide.

"I have severe, sort of, policy angst.  And I wonder if voting for something that knowingly is going to violate State law, in doing so I would violate the oath I took when I entered this office," Shook said.
Councilman Brown addressed Mr. Shook in Cmte.  
First, Brown referenced the fact that the City of Atlanta's local fair housing law, Code of Ordinances Part II, Chapter 94 already has additional protected classes above and beyond the seven that the city is allowed to have by state law.
As previously reported by APN, these existing additional local protected classes are not even enforced or enforceable, in that Metro Atlanta Fair Housing, which contracts with the City of Atlanta to investigate complaints, refuses to investigate complaints that exceed state law authority.
"Now, I have not been able to do my research in regards to your current position, of what you just stated about taking an oath and the fact that you wouldn't be doing your job to vote in support of this legislation because of that oath," Brown said.
"But I will do my due diligence to see how you voted on the other protected classes that have been added to this because that's a bit of a contradict [sic] if you voted for that; I don't know that," Brown said.
Shook was not on the Council at the time the existing additional protected classes were added; District 7 was represented by Lee Morris at the time.
"Given the fact that we understand that it is preempted by state law… we need a catalyst to truly move this paper forward," Brown said, essentially saying that knowingly adopting an illegal law was an appropriate way to start a conversation with the State.
At that point, Councilman Westmoreland made a motion to go into Executive Session, which the Committee approved.  After the Executive Session, the Cmte approved the ordinance with no public discussion, in a vote of five to two.
FULL COUNCIL DEBATE
When the ordinance came up in Full Council, first, Councilman Shook asked the Law Department whether their opinion on the ordinance had changed since the last Executive Session. 
Amber A. Robinson, Senior City Attorney, said it had not.  Based on that, Shook voted no, thus suggesting that the Law Department had, in fact, advised Councilmembers not to support the ordinance.
Then, Councilwoman Natalyn Archibong (District 5) asked Robinson about an amendment that had been prepared.
Later, Councilwoman Jennifer Ide (District 6) revealed that she and Archibong had requested the amendment be drafted "to address the preemption issues."
APN obtained the draft amendment, which no Councilmember decided to introduce legislatively, through an open records request.
The amendment would have amended the ordinance's effective date as follows: "This ordinance shall be effective on the effective date of an action of the Georgia General Assembly to permit a political subdivision of the state of Georgia to adopt laws against discriminatory housing consistent with this ordinance, either via an amendment to Title 8, Chapter 3, Article 4 (the State Fair Housing Act), or otherwise."
Archibong made a motion to allow her time to read the amendment, which passed.  Three Councilmembers voted no: Michael Julian Bond (Post 1-at-large), Matt Westmoreland (Post 2-at-large), and Andre Dickens (Post 3-at-large).
Councilman Bond, acting as Pro Tem in the absence of Council President Felicia A. Moore, blocked Senior City Attorney Robinson from explaining the amendment.
During the debate on whether to allow Ms. Archibong time to read her own amendment, Councilman Brown attacked the Law Department and his colleagues, later apologizing.
Brown suggested that the state preemption is itself preempted by federal law because most people who use vouchers in Atlanta are Black.  Of course, if voucher discrimination is really racial discrimination, then race is already on the books as a protected class in Georgia and no additional protections are needed.
Brown mentioned a legal opinion from "Atlanta Legal Aid."  APN has requested the opinion from Brown via a records request, but Brown has not responded.
The Council went into a third Executive Session to discuss the ordinance, and then approved it without discussion, in a vote of thirteen to two.
(END / Copyright Atlanta Progressive News / 2020)
UPDATE and CORRECTION 1: A previous version of this article said that Atlanta City Council District 7 was previously represented by Bob Ellis; it should have said Lee Morris.  The article has been updated to reflect Lee Morris as the previous Councilman.