APS Candidate Challenging Special Election Results in Court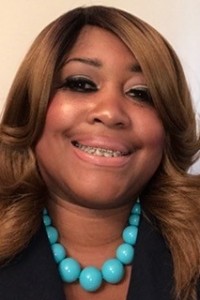 (APN) ATLANTA — Keisha Carey, who was a candidate in the September 17, 2019 Special Election for Atlanta Public Schools Board of Education District 2, is challenging the election results in Fulton County Superior Court.  
The case has been assigned number 2019CV327216.  Carey filed on Friday, September 27.
Atlanta Progressive News first reported the news of the election challenge on our new program on People TV Atlanta Channel 24, Atlanta Progressive Views, on Wednesday, October 02, from 6 to 7 p.m.  Carey was a guest on the show.
The Special Election was held due to the resignation of Byron Amos, who ran for Atlanta City Council District 3 in the March 2019 Special Election.
Nine people ran for the APS seat.  
Two candidates, Aretta Baldon and Davida Huntley, advanced into a Run-off that is scheduled for Tuesday, October 15, 2019.
Baldon received 342 votes, while Huntley received 282 votes.  Carey came in sixth place with 78 votes.
The other candidates were Christopher Brown, William Chandler, Nathaniel Dyer, Ed Johnson, Chadd Jonessmith, and Paula Kupersmith.  All the candidates are named as parties because their rights are affected.
http://citycouncil.atlantaga.gov/council-divisions/municipal-clerk/2019-city-of-atlanta-special-election/september-17-2019-certified-election-results-abe-district-2
Carey is challenging the election on three bases.
First, she alleges that candidate Davida Huntley was physically present on Election Day at a polling location that is also a senior residence, Abernathy Towers, in violation of Georgia law which prohibits campaigning within 150 feet of a polling place.  
Carey claims to have a witness of the violation.
Carey tells Atlanta Progressive News that she wants all the votes received by Huntley at Abernathy Towers to be invalidated.
APN left a voice message for the Huntley campaign on Saturday, October 05, but did not receive a response.
O.C.G.A. 21-2-522 provides the grounds upon which a candidate can challenge an election, including:
"(3) When illegal votes have been received or legal votes rejected at the polls sufficient to change or place in doubt the result;" and
"(4) For any error in counting the votes or declaring the result of the primary or election, if such error would change the result…"
In this case, Carey is arguing the Huntley/Abernathy Tower votes should be invalidated because they are illegal or erroneous.
However, while O.C.G.A. 21-2-414, which contains the "150 feet law," provides that violating the law can result in a misdemeanor, the section does not speak to the possible invalidation of votes.
Even if the court does find it can invalidate votes because of the 150 feet law, the court is likely to look for evidence that seniors at Abernathy Tower who voted for Huntley were either not intending to vote, or were going to vote for another candidate, if not for the alleged campaigning by Huntley.  And it would have to be a sufficient number of votes to change the outcome of the election.
Second, Carey notes that two polling books went missing prior to the election.
Indeed, this shocking revelation came to light on Election Day.  Two polling books containing sensitive voter data were apparently stolen from the Grove Park neighborhood polling location the night before the election, September 16.
https://www.11alive.com/article/news/politics/grove-park-polling-center-machines-stolen/85-8babe698-9849-4a7a-8575-7a8e39a6cc04
Fulton County has said that the devices were password protected, although many hackers and technology professionals have shown that they can hack into various Georgia election machines over the years.  
To date, it is not clear what became of the missing or stolen devices.
The burden will be on Carey to show that this extraordinary breach of election security was sufficient to change the results of the election.
Third, Carey argues that the turnout in the APS BOE Special Election was so low as to be suspicious.
Indeed, only 1,119 votes were recorded as cast, out of 58,227 eligible voters in APS Board of Education District 2: a turnout of 1.92 percent.  By any standard, even a U.S. standard, that is dismal.
Carey says no voters showed up to vote at Clark Atlanta University's polling location on Election Day.  With only one early vote from that precinct, that means 3,311 registered voters out of 3,312 did not turn out to vote.
That is quite suspicious.  After all, Atlanta's historically Black colleges tend to have higher turnout than other precincts in BOE District 2; and, institutionally, have tended to promote voting and civic engagement as part of their ongoing discourse.
Still, it is not immediately clear how Carey will convince the court that this was evidence of irregularity, rather than voter apathy.  
Carey insists her suit is bringing important issues to light involving Fulton County Elections, the City of Atlanta, and Atlanta Public Schools.
To be sure, there are a great many election issues plaguing Fulton County Elections.
For example, additional irregularities and issues were raised in Greg Clay's election contest of the Atlanta City Council District 3 March 2019 Special Election.  However, in that case, the evidence presented was not sufficient to overturn the results.
(END / Copyright Atlanta Progressive News / 2019)