Atlanta Ordinance Would Repeal "Known Drug Area" Law that is Unconstitutional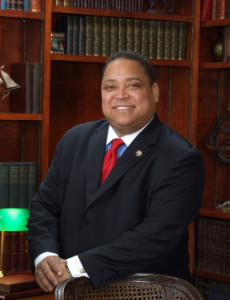 (APN) ATLANTA — The Public Safety/Legal Administration Committee of the City Council of Atlanta is set to consider legislation on Tuesday, April 23, 2019, at its 3 p.m. meeting, that would repeal a provision in Atlanta's Code of Ordinances that purports to make it a crime to merely be physically present in a "known drug area."
http://atlantacityga.iqm2.com/Citizens/Detail_LegiFile.aspx?Frame=SplitView&MeetingID=3042&MediaPosition=&ID=17758&CssClass=
Councilman Michael Julian Bond (Post 1-at-large) introduced the ordinance, 19-O-1208, as a personal paper at the last Full Council Meeting.
The ordinance would amend the City of Atlanta Code of Ordinances, Part II, Sec. 106-405, which currently states it is a crime to be physically present in what is commonly referred to as a "known drug area."
https://library.municode.com/ga/atlanta/codes/code_of_ordinances?nodeId=PTIICOORENOR_CH106OFMIPR_ARTVIIDREEZO_DIV1COZO_S106-405PRAC
In 2007, under the leadership of the now-late Councilman Ivory Lee Young, Jr. (District 3), the Council unanimously passed an ordinance, 07-O-0489, repealing a similar provision that at the time was known as "DC-6" or "Disorderly Conduct 6."
It was one of the reforms that was passed by the City of Atlanta in the wake of the tragic police killing of Ms. Kathryn Johnston, 92.
"WHEREAS, the Georgia appellate courts have consistently found that mere presence in a known drug area is not enough to obtain a criminal conviction," the 2007 repeal, and the current repeal ordinance, both state.
The 2007 ordinance repealed the prohibition on a type of disorderly conduct, which had applied citywide.
However, the Council did not seem to be aware that nearly identical language could be found in Sec. 106-405, the City's Drug-Free Commercial Zone ordinance.
The Council's Drug-Free Commercial Zones establish certain commercial zones where illegal drug activity is discouraged through the use of higher penalties.
At issue here is the fact that the prohibited acts in these Drug-Free Commercial Zones do not just include the manufacturing or sale of illegal drugs, but also speak to merely being physically present in a known drug area.
"It shall be unlawful for any person within the designated drug-free commercial zones of the City of Atlanta to engage in or be in or about any place where gaming or the illegal sale or possession of alcohol beverages or narcotics or dangerous drugs is practiced, allowed or tolerated," the code section at issue states.
By repealing DC-6 but leaving 106-405 intact, the City of Atlanta has created an inconsistent policy regime where it is legal to be physically present in a known drug area anywhere else in the city, but not within a known drug area within a Drug-Free Commercial Zone.
Councilman Bond introduced the repeal ordinance on behalf of APN's News Editor, who drafted the ordinance.
In 2018, Atlanta Progressive News reviewed several problematic ordinances that are contained in Chapter 106 of Atlanta's Code that criminalize homeless people.
http://atlantaprogressivenews.com/2018/02/10/apd-enforcing-laws-criminalizing-burdening-homeless-people/
Homeless advocates had historically claimed that the former DC-6 was used to target homeless people for arrest when there was no other code section for police upon which to make an arrest.
Because of its nearly identical language, the Drug-Free Commercial Zone Ordinance invites the same issues of selective enforcement on the basis of race, socioeconomic class, housing status, or other classes.
At the Public Safety Committee Meeting on Tuesday, advocates are also planning to ask for answers related to the police killing of activist Oscar Cain, Jr.
Cain, Jr., an Atlanta activist, 32, was killed by Atlanta Police on March 31, 2019.  Police chased him into a wooden area thinking he was a suspect for whom they were looking.  Police say they shot him because he looked like he was carrying a gun.
https://www.workers.org/2019/04/16/say-his-name-oscar-cain-jr/
There is a Facebook event page for advocates who wish to attend the Committee Meeting.
https://www.facebook.com/events/959852690852002/
(END / Copyright Atlanta Progressive News / 2019)