Work Session Rescheduled for Atlanta Surplus Property Housing Ordinance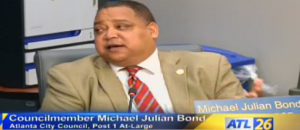 (APN) ATLANTA — A Work Session that had been scheduled by two committees of the City Council of Atlanta for Thursday, August 30, 2017, has been re-scheduled for September 28, 2017 from 10 a.m. to 2 p.m.
http://citycouncil.atlantaga.gov/Home/Components/Calendar/Event/1445/18
The Work Session is to discuss the proposed ordinance, 17-O-1463, by Councilman Michael Bond (Post 1-at-large) and eight co-sponsors to use the City's surplus property inventory to produce affordable housing.
https://atlantacityga.iqm2.com/Citizens/Detail_LegiFile.aspx?MeetingID=2063&ID=12901
The change in scheduling is made to accommodate the timeline for the completion of a feasibility study of implementing the ordinance that is being conducted by HR&A Advisors.  The City selected HR&A following its receipt of responses to a Request for Proposals issued earlier this month.
The study is supposed to look at, among other things, whether it is feasible to implement the ordinance to produce housing units affordable to households earning 0 to 30 percent of the Area Median Income (AMI), or 30 to 50 percent of AMI.
Housing Justice League has posted a Facebook Event Page for this event:
https://www.facebook.com/events/1222330917911934
In addition to Bond, the co-sponsors are Carla Smith (District 1), Kwanza Hall (District 2), Ivory Lee Young (District 3), Alex Wan (District 6), C.T. Martin (District 10), Keisha Lance Bottoms (District 11), Mary Norwood (Post 2-at-large), and Andre Dickens (Post 3-at-large).
Councilwoman Norwood added her name as a co-sponsor during the July 25 CD/HS Committee Meeting.  Councilman Wan added his name during the July 26 Finance/Executive Cmte Meeting.
The Kasim Reed Administration expressed support for the proposal in general, and asked on July 25 for the ordinance to be held for a more thorough review of the list of 1,421 city-owned parcels – several hundred of which are parks, government buildings, or otherwise not "surplus."
"This is a necessary conversation," Chief of Staff Katrina Taylor-Parks told the Committee.
"From a conceptual perspective and from a global view, we definitely believe that this has to move forward," Taylor-Parks said.
"Out of the 1,419 parcels that are identified… 84 percent of those, or 1,188… are currently under the purview of three departments," she said, listing the Department of Parks and Recreation, Department of Public Works, and the Department of Watershed Management.
Taylor-Parks said the Administration saw a need to determine which of the 1,419 are actually "surplus" and not intended for use by one of the departments.
APN's News Editor–the present writer–drafted the ordinance on behalf of Councilman Bond and Councilwoman Natalyn Archibong (District 5), and prepared a report entitled, "Utilizing Surplus City Property to Meet Atlanta's Affordable Housing Needs: Best practices and proposed ordinance for the City of Atlanta."
Report: http://bit.ly/2vCdW7G
Recently, Atlanta Progressive News has obtained, through an open records request, documents from the City of Atlanta demonstrating that, in multi-family developments, it is possible to produce units affordable at 0 to 30 percent AMI, even using the most conservative analysis.
It is hoped that the HR&A study will expand public insight into this issue, including real costs to developers, and feasibility for single-family homes at 0 to 30 percent AMI.
During the July 25 Committee Meeting, Councilmembers Joyce Sheperd (District 12) and Cleta Winslow (District 4) expressed concerns about the proposal's aim to provide housing for working families making 0 to 30 percent of the AMI.
This income bracket, 0 to 30 percent of the AMI, includes households with people working at a Target or a Starbucks, living off of approximately 1,000 dollars per month.
Sheperd and Winslow argued that their districts already had too much affordable housing.
"My neighborhood where there is the trend of folks moving in, pro and con affordable housing… If you look at my community right now, I will tell you everything in my community is affordable housing," Sheperd–who chaired the CD/HS committee from 2010 to 2013–said.
Councilman Andre Dickens–who chaired CD/HS from 2014 to 2016 and has led on affordable housing policy issues–replied that gentrification is changing communities rapidly and that this proposal would be proactive in producing housing units that we could rely on remaining affordable for a time certain.
"In the 80s, Grant Park wasn't like it is now… Inman Park, Virginia Highlands, Westview, these communities were not what they are now… East Atlanta… So the truth of the matter is, what's affordable today may not be affordable tomorrow," Dickens said.
"So we have to be visionary, and actually be revisionary.  We know this is happening.  So I feel the pain of folks that are in Districts that are largely affordable at market rate… without any government subsidy," Dickens said.
"But… this was the case in those neighborhoods I just mentioned, even East Lake… That's not the case now," Dickens said.
"While we're saying that, well, on our side of town we do have too much affordable housing… That may be the case, we do we need balanced growth in this city," Dickens said.
"We want to make sure this…. conversation doesn't just say well today we're affordable so leave us out.  Well, then you're going to be fighting this anti-displacement thing in five years, so today's conversation will be repeated in five years, and we'll say we didn't want this provision now; five years from now you're going to be saying can you guys stop this train from coming?" Dickens said.
"So I think that's why we're all saying the same thing, which is comprehensive.  If you could put a stop sign up in front of West View, you would, you'd say, let's breathe for a second.  But it's happened.  It's actually already happening.  If you could put a stop sign up on Grove Park, you'd say, stop!  But you can't," Dickens said.
CBS Atlanta television news, 11 Alive television news, and WABE radio have each produced reports on the proposal.
http://www.cbs46.com/story/35962397/city-leaders-discuss-plan-to-convert-surplus-property-into-affordable-housing
http://www.11alive.com/news/local/atlanta-may-sell-home-parcels-for-1/460009729
http://news.wabe.org/post/atlanta-considers-giving-away-land-affordable-housing
(END / Copyright Atlanta Progressive News / 2017)