Trump's Federal Budget Would Devastate Georgia, Working Families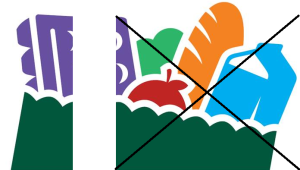 (APN) ATLANTA — The federal budget proposals being considered by U.S. President Donald Trump and his administration, with some ten trillion dollars in cuts over ten years, would be devastating to Georgia.
Trump has been discussing the federal budget with his policy team, and has been relying upon two draconian, slash-and-burn budget proposals: one put forth by the Republican Study Committee (RSC) and another put forth by the Heritage Foundation, as guides for an official proposal to Congress.
Trump is eyeing 10.5 trillion dollars in cuts, while the RSC proposes 8.6 trillion.
These proposals include cuts and elimination of programs that the City of Atlanta and the State of Georgia have continuously benefitted from, year after year.
http://www.heritage.org/budget-and-spending/report/blueprint-balance-federal-budget-2017
http://rsc.walker.house.gov/files/Initiatives/RSC%202017%20Blueprint%20for%20a%20Balanced%20Budget%202.0.pdf
"Fundamentally, budgets are more than just spending outlines.  They are reflections of the principles and values that we believe should guide our nation," former U.S. Rep. Marlin Stutzman (R-IN) and current U.S. Rep. Bill Flores (R-TX), the Chairmen of the RSC, said.
With that statement, there is no disagreement; and their values are quite clear.
The Community Development Block Grants (CDBG), the Federal Transportation Association, the Transportation Generating Economic Recovery discretionary grant program (TIGER), and the Legal Services Corporation (LSC) are just a few of the programs up for elimination.
The U.S. Department of Housing and Urban Development (HUD), which maintains public housing communities and funds vouchers and subsidized housing, would face severe cuts.
A full list of the proposed cuts, spanning several pages, appears at the end of this article.
COMMUNITY DEVELOPMENT BLOCK GRANT
The CDBG grant–which would be entirely cut under at least one proposal–supports projects such as housing rehabilitation for seniors and low income homeowners, meals for seniors, homeless assistance programs, youth programs, economic development efforts, neighborhood facility improvements, playground replacement, code enforcement efforts and demolitions.
In 2016, the City of Atlanta was awarded a total of 6.7 million dollars in CDBG funds.  Over the past five years, Atlanta has received 35 million dollar in CDBG to assist communities in improving infrastructure and assist in neighborhood revitalization.
"Eliminating or drastically reducing CDBG funding would cause a decrease of services to vulnerable populations who need assistance the most," Jewanna Gaither, an Atlanta City spokesperson, told Atlanta Progressive News.
TIGER GRANTS
TIGER grants–which are up for complete elimination–have played a large role in the landscape of Atlanta over the past decade.
Atlanta has received over 65 million dollars for projects like the Atlanta Beltline, the Atlanta Streetcar, and the MLK Jr. Corridor project.
The Atlanta Streetcar was also funded using the New Starts Transit Program, another program proposed for elimination.
LEGAL AID
The Atlanta Legal Aid Society (ALAS), which receives forty percent of its funding from the Legal Services Corporation, is also facing tough times ahead if the LSC is eliminated.
ALAS serves Atlanta's low-income families who cannot otherwise afford attorneys, in legal proceedings.
ALAS does not want to see these cuts happen, Angie Tacker, ALAS Communications Director, told APN.
"We are one of the most efficiently operating organizations in the country and our funding only requires $1.55 per taxpayer," Tacker said.
"For that price, you cannot replace the type of work we do," Tacker said.
FUNDING FOR PUBLIC HOUSING, SUBSIDIZED HOUSING, AND VOUCHERS
The Atlanta Housing Authority (AHA), which manages approximately 8,200 public housing units and 18,800 Housing Choice Voucher units, could also see its funding cut dramatically.
AHA has been preparing for the possibility of federal cuts for years, Cecilia Taylor, Director of Communications, Marketing, and Public Engagement for AHA, told APN.
"We would be remiss to not plan for the worst case scenario, but we aren't necessarily crossing our fingers and praying that we don't lose some funding," Taylor said.
"Between 2009-2015, the annual federal subsidy dollars decreased from 5.03 billion to 4.1 billion, so we have been making sure that we have diversified our funding sources," Taylor said.
The AHA was given Moving to Work (MTW) status in 2001.  This status gave them the flexibility to combine Federal funds from the public housing operating and modernization programs and Housing Choice Voucher program, into a "block grant" to help them better meet the needs of their communities.
"We have a combo of private real estate relationships and developments that we co-invest with.  There is percentage of our portfolio that we leverage that are not funded with federal dollars," Taylor said.
MTW gives public housing authorities exemptions from many existing public housing and voucher rules, and more flexibility with how they use their Federal funds.
The MTW agreement allows for the AHA to engage in partnerships with private sector entities.
One of the projects that the AHA has put forth is the Project Based Rental Assistance (PBRA) program.
The PBRA agreements allow for private ownership and management of properties that include units of subsidized housing.
"The unintended consequences of these potential cuts are unclear at this point," Taylor said.
The full strategic plan for the AHA can be viewed at the link below.
https://portal.hud.gov/hudportal/HUD?src=/program_offices/public_indian_housing/programs/ph/mtw/faq
LIST OF PROGRAMS UP FOR CUTS OR ENTIRE ELIMINATION
Prohibit New Enrollment in Conservational Stewardship Program (CSP/Sustainable Agriculture program), and phase out existing enrollments when contracts expire.
Eliminate funding for Farmers Market and Local Food promotion, which the RSC claims should not be subsidized by the Federal Government
Repeal Biomass Crop Assistance Program (BCAP), a program used to incentivize agriculture and forest operators to create feed for livestock
Eliminate the Foreign Market Development Program (FMDP), which assists agricultural exports in finding buyers for their goods, and assists foreign consumers with nutritional information.
Eliminate the Market Access Program (MAP), which funds marketing and promotions for U.S. agricultural exporters overseas.
Repeal the Universal Service Fund (USF), which serves underserved, low-income communities in the USA with free broadband and cell phone services.  This fund is paid by consumers through a monthly fee charged by telecom companies.
Eliminate the Consumer Financial Protections Bureau (CFPB)
Eliminate the Transportation Alternatives Program (TAP)
The Atlanta region received $14,360,000 in funding in 2013

City of Atlanta Pedestrian Accessibility Project
Atlanta Beltline Trail from Glenwood Avenue to Allen Avenue
Stone Mountain-Lithonia Road Bicycle and Pedestrian

This grant program helps fund bike paths, trails, medians, sidewalks, historical preservation, archeological activities, landscaping, environmental mitigation, and scenic overlooks
Eliminate the Social Services Block Grant (SSBG)

Currently, the federal Administration for Children and Families awards discretionary and mandatory grants to such entities as state and local governments, American Indian tribes, Native American entities, faith-based organizations, institutions of higher education, non-profit and for-profit organizations
Atlanta is a part of Region IV, Services in eight states
• 224 Head Start Grantees serving 157,579 children
• 116 Early Head Start Grantees serving 18,770 pregnant women, infants and toddlers
• 98 Runaway and Homeless Grants
Eliminate Rural Renewable Energy Subsidies
Prohibit Funding for National School Lunch Standards
Eliminate the Legal Services Corporation (LSC)
Eliminate the Economic Development Administration (EDA)

The State of Georgia received $6,441,442 in funding in 2014
The EDA provides assistance to struggling communities who want to restructure their local economies.  The assistance extends to Native American Tribes
Eliminate Funding for The Corporation For Public Broadcasting (CPB)
Eliminate The National Labor Relations Board (NLRB)
Eliminate The Center for Middle Eastern-Western Dialogue
Eliminate Funding for the U.S. Institute of Peace, a program created by U.S. Congress in 1984 to promote peaceful conflict resolution
Eliminate Amtrak Operating Grants and Capital Grants
Prohibit High-Speed Rail Funding
Eliminate the New Starts Transit Program
Reduce Funding for the HUD Office of Housing
Reduce Funding for The Public Housing Capital and Operating Funds
Eliminate Funding for Community Development Block Grants (CDBG) and Community Development Loan Gurantees (CDLG)
Prohibit Federal Funds from Going to Entities that Provide Abortions
Prohibit Subsidies for Sanctuary Cities

Cities that do not report undocumented immigrants to the Federal Immigration authorities, should not be eligible to receive certain grants from certain federal departments
Prohibit Automatic Collection of Union Dues for Federal Employee Unions
Eliminate the Office of Community Oriented Policing Services

In 2016, Forest Park, Georgia received $500,000
In 2015, the City of Atlanta received $375,000
In 2014, Tucker, Georgia, received $1,388,397
In 2014, the City of Atlanta received $1,479,470
This program was created in 1994 to encourage hiring local citizens as police officers
Eliminate Grants within the Office of Justice Programs

These grants often fund police officer salaries, court programs, juvenile justice programs, and state corrections programs
Eliminate Violence Against Women Act Grants

Created in 1994, the principal reasons for the existence of the VAWA programs are to mitigate, reduce, or prevent the effects and occurrence of domestic violence
Reduce Funding for Four Programs in the Department of Justice, including the Civil Rghts Division; the Environmental & Natural Resources Division; the Community Relations Service; and the Bureau of Alcohol, Tobacco, Firearms & Explosives.
Eliminate Census Bureau Funding for the Annual Supplemental Poverty Measure Report
Eliminate Fire Grants

East Point, Georgia, received $711,364.00 in funding for vehicles in 2015.
Elimination of federal funding for regulation of greenhouse gas emissions from vehicles (as well as non-road equipment, locomotives, aircraft, and transportation fuels); and of CO2 emissions from power plants and all other man-made sources
Elimination of the Greenhouse Gas Reporting Program;
Elimination of the Global Methane Initiative;
Elimination of the Climate Resilience Fund;
Elimination of the Climate Resilience Evaluation Awareness Tool;
Elimination of the Green Infrastructure Program;
Elimination of the Climate Ready Water Utilities Initiative;
Elimination climate research funding for the Office of Research and Development.
Reduce Funding for Four Environmental Protection Agency Research Programs
Permanently End/Close the Land and Water Conservation Fund
Eliminate the National Clean Diesel Campaign
Eliminate Environmental Justice Programs
Eliminate the National Endowment for the Humanities
Eliminate the National Endowment for the Arts
Sunset Head Start

In 2014, Georgia received $203,399,319 in federal money for Head Start programs
Phase Out the Federal Transit Administration

In 2016, it was announced that MARTA will receive $4,233,865.00 to install better safety technology on its rail lines.
(END/2017)