Fialkow, Hodges Claim Anti-Semitism in Homeless Task Force Lawsuit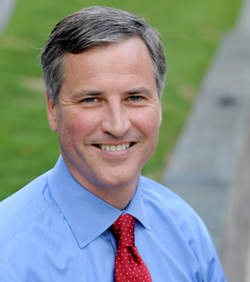 With research by Gloria Tatum
(APN) ATLANTA — Developer Emmanuel "Manny" Fialkow, who, documents show, conspired to sabotage the Metro Atlanta Task Force for the Homeless so he could obtain its building–and his attorney Ken Hodges, former Democratic nominee for Attorney General–have accused the Metro Atlanta Task Force for the Homeless and its attorneys of anti-semitism, in a latest bizarre twist in the litigation that has spanned nearly seven years.
On September 20, 2016, the Special Master in the case appointed by Judge Craig Schwall, Mr. Frank Strickland, noted that Fialkow and Hodges had requested a copy of the Fee Agreement between the Task Force and its attorney, Steve Hall of Baker Donelson.
The request for information included, "Anti-Semitic references in the agreement, if any."
Strickland asked Hodges to confirm the request.
"I checked back with my client and confirmed that this is the information needed to assist them in determining whether or not to settle," Hodges wrote.
"My client has instructed me that if we don't have a resolution on this today that I am to file a motion with the Court for this information.  I don't want to rehash why this is needed here but if we can all be pragmatic I think this will assist in achieving what I believe is everyone's goal," Hodges wrote.
As previously reported by Atlanta Progressive News, it appeared that the Task Force and the parties, including Fialkow's company Premium Funding Solutions, were nearing a possible settlement, which would have included the Task Force vacating the building at Peachtree Pine by the end of November 2016, likely in return for a large amount of money.
http://atlantaprogressivenews.com/2016/08/16/settlement-talks-in-homeless-task-force-case-as-trial-date-nears/
http://atlantaprogressivenews.com/2016/08/29/sources-homeless-task-force-may-close-in-november/
http://atlantaprogressivenews.com/2016/09/13/homeless-task-force-case-heads-to-trial-october-17-as-settlement-status-unclear/
However, the settlement talks have apparently fallen through and the possible November 30 deadline for the Task Force to leave the building is no longer on the table.
Attorney Steve Hall was not pleased with the accusation that anti-semitism motivated he, his firm, or his client, to proceed with its litigation.
"So I can consider how I intend to proceed about the comments from you both about me or my firm being racist and/or anti-Semitic and the demand that we present our fee agreement to see if it contains anti-Semitic provision, I would like to know your good faith basis for these assertions so that I can consider whether they are the direct violation of Rules 4.4 and 3.1 among others, of the State Bar Ethical Rules," Hall wrote.
"I intend to address these comments appropriately.  According, should you have an explanation you would like me to consider, please provide it as soon as possible," Hall wrote.
Hall asked Hodges to preserve any documents related to the basis for his and Fialkow's incendiary claims.
Hodges responded: "The only value in this email is to show my younger associate how not to practice law.  Actions have consequences.  Proceed as you wish."
"I take that as an acknowledgement that you had no factual basis for the demand that we turn over the fee agreement so you can search for anti-Semitic provision and the accusation was meant purely to harass me and my firm.  I find such tactics completely inappropriate and inconsistent with Georgia Bar standards.  I will address it appropriately with the Court and the Bar," Hall wrote.
"You misunderstand.  It was no acknowledgement of such.  Please desist from wasting everyone's time.  I am trying to get ready for trial," Hodges wrote.
In this comment, Hodges refuses to admit there is no basis for the claims for anti-Semitism, thus suggesting there is a basis.
APN emailed Mr. Hodges to find out what basis exists for the claim, if any; he has not responded to date.
On September 26, 2016, the Task Force filed a "Supplement to Motion for Contempt Identifying Additional Improper Conduct by Ichthus and PFS Interfering with Settlement Discussions."
Ichthus is another entity created by Fialkow to have carried out his well-documented, apparent conspiracy against the Task Force.
"PFS's accusation that there may be anti-Semitic references in the Fee Agreement is without basis, has been introduced entirely for improper purposes—to intimidate and harass Plaintiff and its counsel–and is part of a recent pattern of baseless assertions by Ichthus and PFS designed to frustrate the process and obtain settlement leverage," the Motion Supplement states.
Hall noted that one of the named partners of the Baker Donelson Bearman Caldwell & Berkowitz law firm–that is, Mr. Berkowitz–has a surname traditionally associated with Jewish ancestry.
On September 30, Judge Schwall filed an order postponing the trial indefinitely, and ordering that settlement negotiations continue.
Previously, trial was supposed to have already begun earlier this month, in October 2016.
(END/2016)