Cheryl Courtney-Evans, 1952-2016, !Presente!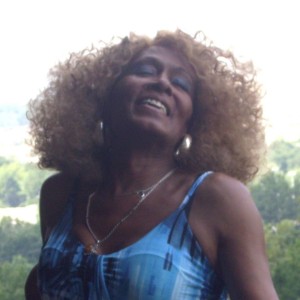 (APN) ATLANTA — Cheryl Courtney-Evans, 61, a pioneering transgender activist in Atlanta, has passed away, Atlanta Progressive News has learned.
She was the founder and Executive Director of Transgender Individuals Living Their Truth (TILTT), which hosts its meetings at the Phillip Rush Center.
Courtney-Evans advocated for transgender equality issues at the local, state, and national levels.
She was a regular participant in such events as the annual Transgender Day of Remembrance on November 20; the International Day against Homophobia; and Trans Liberation Tuesday.
This year, she was recognized as Grand Marshall of Atlanta Gay Pride.
Her website, a Bitch for Justice, chronicled her opinions regarding current events, especially those affecting the transgender community.
Courtney-Evans recently responded to the resignation of a former Executive Director of the American Civil Liberties Union of Georgia who was not fully on board with transgender rights, in an interview with APN.  The story became a national sensation, fueled by right-wing media.
http://atlantaprogressivenews.com/2016/05/29/georgia-aclu-director-departs-over-transgender-litigation/
http://insider.foxnews.com/2016/06/02/georgia-aclu-maya-dillard-smith-speaks-out-kelly-file
http://www.abitchforjustice.com/2016/06/lmmfo-transphobic-bigots-on-fire-lmmfao.html
Courtney-Evans also did some contract work for Atlanta Progressive News, including writing one article in 2014.
http://atlantaprogressivenews.com/2014/05/01/republicans-block-vote-on-10-10-minimum-wage-in-u-s-senate/
"I recall being with her when the National Center for Transgender Equality had one of their lobby days in [Washington] D.C.  We flew to the meetings with the Georgia Delegation," Juliana Illari, progressive activist, recalled.
"She was not gonna let [U.S.] Sen. Isakson's staff get out of the room without hearing her story.  She was so fierce and so passionate and so gonna tell 'em even though they were walking backwards out the door.  I almost clapped and jumped up and down," Illari told APN.
"She saw the world through a lens of: we should be working together to make this better, but FYI (for your information), this is what's going on," Illari said.
"What was so fantastic about Cheryl is, her story… If you were not wired the way she was – with so much passion and energy, I don't know how you wouldn't curl into a fetal position and not come back out," Illari said.
"She lived in a world of all kinds of oppression and systematic racism and people who weren't educated about so many things," Illari said.
In 2007, Courtney-Evans vocally criticized the Human Rights Campaign (HRC) for supporting a federal employment anti-discrimination bill that excluded gender identity as a protected class.
"We've lost a fighter, an advocate for the 'T' community," Betty Couvertier, host of Alternative Perspective son WRFG 89.3 FM, told APN, referring to the acronym, LGBTQI.
"I have always respected and been impressed with her intelligence, her dedication to not just trans rights and LGBT rights, but in human rights across the board," Jeff Graham, Executive Director of Georgia Equality said.
"She has been outspoken.  She has served tirelessly behind the scenes on planning committees," Graham said, citing the Metro Atlanta HIV Health Services Planning Council
"She was one of the first transgender women openly living w/ HIV," Graham said.  "We have lost a true shero with the loss of Cheryl."
"She's helped us with the Phillip Rush Center," Graham said, referring to Atlanta's LGBTQI community center.
"She has played a big role in those successes that we all benefit from," Graham said.
"We'll work with the members of TILTT to make sure the group can continue to grow and meet and thrive with the loss of Cheryl," Graham said.
Sir Jesse McNulty recalls how Courtney-Evans helped to organize and diversify the transgender advocacy community in Atlanta.
Jamie Roberts, a lawyer, in the early 2000's, held a series of workshops in which Sir Jesse, Dee Dee Chamblee, Tracee McDaniel, and Courtney-Evans coalesced, Jesse told APN.
Roberts "got all of us ladies together, back before these was a trans community," McNulty said.
"She's inspiring to many generations of transgender people as a symbol of resilience and–what's a word for stubbornness–because she was very tenacious with her goals," McNulty said.
"She was really unafraid, because she was really having to fight for the rights of folks who were being harassed.  There was a time when sex workers were being harassed for being outside while Black and trans – she received criticism and police harassment just for handing out condoms," McNulty said.
"She had a harm reduction mentality: making sure people were as safe as possible, no matter what circumstance they're in; also, hold the government accountable for treating people humane," McNulty said.
McNulty said there used to be primarily one transgender advocacy organization called Trans Action, but "there wasn't really anything for people of color."
Linda Ellis of the Phillip Rush Center says she was trying to reach out to "trans elders" for a recent project, but that Courtney-Evans told her it is "not typically the trans experience to live that long."
"I was so impressed with her will and determination in everything and her always positive attitude, because she did not have an easy life and it did not stop her," Ellis said.
"Regardless of what was going on with her, she was consistently there to help anyone else – including any young trans folks who were coming along and needed wisdom," Ellis said.
"We have lost, as a community, as a significant elder and a voice of wisdom.  Her work with TILTT and the support she has offered through TILTT for so many years is huge and I don't know how we're going to fill that hole," Ellis said.
"I think that she was just real, you know," Micky Bee said.
"She has been here, she was here before I got here.  She was the very first trans woman I met getting into trans activism," Bee said.
"She was so, 'I see your little feminine over there, that's cute… Oh, you got a car?  You got a little more privilege than these other girls – that means you can give me a ride.  You to go to college?  That's cute,'" Bee recalled of one conversation when they met.
"She was just one hundred percent herself."
"Last year, we were outside of MARTA Five Points.  Ms. Cheryl was out there, got on the mike and was like, 'Stop killing us!'" Bee said.
"It's not over… it's not over.  She got us close.  That woman put in some fuckin' work.  People talk about Beyonce's work ethic?  Put Miss Cheryl on your wall," Bee said.
The family will be organizing a ceremony to be held next week, with details forthcoming, according to Kelcy Luckie, who identified as her son/daughter.
"The part that hurts the most is I can't ask her any more questions.  The ones I asked her, that's it.  I'm frantically searching through emails, Facebook messages, voicemails – trying to remember what was she saying.  There's a point where it stops, the book ends," Bee said.
Courtney-Evans grew up in Kansas City, Kansas.  She is survived by three people she calls her children: Kelcy Luckie; Officer Eric King of the Atlanta Police Department; and Simya Tierre.  In addition, she is survived by a sister, niece, grand-niece in Atlanta; and two sisters in Kansas City.
(END/2016)