APN Editor Co-Launches SMART ALEC, a Progressive Policy Think Tank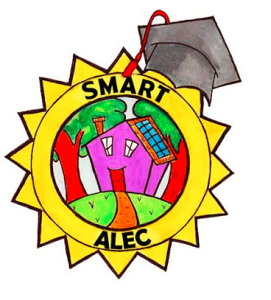 (APN) ATLANTA — A new non-profit organization, SMART ALEC, seeks to promote progressive public policies at the state and local levels.
As a progressive response to ALEC–a controversial right-wing policy firm funded by the Koch brothers and large corporations–SMART ALEC offers a transparent, grassroots approach to public policy.
Atlanta Progressive News Editor and CEO Matthew Charles Cardinale is one of the initial three founding members of SMART ALEC.
The two other co-founding Board Members are: Barbara Payne, former Executive Director of Fulton County Taxpayers Foundation and News Writer for APN; and Christian Seppa.
SMART ALEC's policy focus is on affordable housing and environmental policy, and, particularly, on empowering low-income, homeless, and marginalized people to make a meaningful difference in shaping, and advocating for, policy solutions.
SMART ALEC stands for State and Municipal Action for Results Today / Agenda for Legislative Empowerment and Collaboration.
SMART ALEC's Mission Statement is:
SMART ALEC is a nonprofit organization founded to promote progressive public policy solutions at the local and state levels.
Our focus is on affordable housing and the environment, with a special emphasis on improving the lives of working families.
We do this through developing equitable policy solutions for local replication, and by empowering marginalized communities to make a meaningful difference in the democratic process.
Since founding APN in 2005, Cardinale–who has an MPA from the University of New Orleans–has taken an increasing role in drafting text for specific resolutions and ordinances that have been introduced by members of the Atlanta City Council and later adopted, including 10-R-0132 (Bond, Eagle Raid apology); 13-O-1049 (Hall, Committee Briefings open to public); and 14-R-4121 (Bond, Citizens United Constitutional Amendment resolution).
Most recently, in November 2014, Councilman Andre Dickens (Post 3-at-large) introduced 14-O-1614, an ordinance drafted by APN's Editor called Affordable Housing Impact Statements.
The City of Atlanta adopted the model ordinance in November 2015, and since then, it has been introduced in three additional cities: Pittsburgh, Pennsylvania; New Orleans, Louisiana, and Albany, New York.
In his personal capacity as a volunteer, Cardinale has been working with elected officials and stakeholders in several jurisdictions about adopting the policy.
http://www.citylab.com/housing/2016/01/the-growing-trend-of-affordable-housing-impact-statements/423333/
New Orleans, Louisiana
http://theadvocate.com/news/neworleans/neworleansnews/15714147-184/city-council-looking-at-ideas-to-promote-more-affordable-housing-in-new-orleans
Pittsburgh, Pennsylvania
http://wesa.fm/post/affordable-housing-initiatives-move-forward-city-council
Due to the rapid success of this model ordinance, SMART ALEC has been founded to provide a non-profit structure to support the ongoing policy work.
Currently, SMART ALEC has a Go Fund Me page to raise $100,000 to support the organization's initial goal, which is to help get Affordable Housing Impact Statements adopted in ten U.S. cities and counties by 2018.
https://www.gofundme.com/SMART_ALEC/
For more, stay tuned to the SMART ALEC website and Facebook page:
https://www.facebook.com/state.municipal.action/
(END/2016)