APN Candidate Q&A: DeKalb Commissioner Kathie Gannon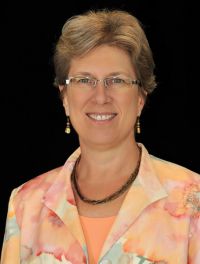 (APN) ATLANTA — In our continuing coverage of the upcoming May 24, 2016 Primary Election and Non-partisan General Election, we had a lengthy phone interview with Commissioner Kathie Gannon (District 6), whose "superdistrict" covers the left half, or western half, approximately, of the County.  [It's makes her akin to one-half at-large.]
Gannon is facing Warren Mosby, a former consultant and boyfriend of Commissioner Sharon Barnes-Sutton (District 4), in the Democratic Primary.  Mosby is one of four siblings that include State Rep. Howard Mosby (D-Atlanta) and Atlanta City Councilwoman Natalyn Archibong (District 5).
Mosby did not return a text message seeking an interview.  He had been in communication early in the race, but stopped communicating after APN contacted him regarding difficulties in getting in touch with Barnes-Sutton.
Gannon discussed with Atlanta Progressive News her views on possible changes to the structure of DeKalb County Government; land use issues including a controversial Walmart that some critics say she did not do enough to oppose; and her views on the increased push towards more cityhood and annexation.
"I DON'T SHOP AT WALMART"
When Walmart wanted to locate a 149,000-square-foot Walmart Supercenter at Suburban Plaza, many residents in Decatur-area neighborhoods organized in opposition, even raising a large sum of donations from the community to pursue litigation, which was unsuccessful.
http://atlantaprogressivenews.com/2012/01/22/decatur-opposes-walmart-as-south-atlanta-begs-for-one/
Many who have opposed the Walmart have criticized Commissioner Gannon for failing to take action to stop it from going in.
However, Gannon says there was nothing she could do because the property was already zoned properly for the Walmart, meaning no zoning or land use change would come before the Commission; and the Walmart was approved administratively.
Suburban Plaza is in unincorporated DeKalb County, and subject to land use regulation by the County, but is currently being pursued for annexation by the City of Decatur.
http://www.ajc.com/news/news/local/at-issue-should-decatur-annex-suburban-plaza/npWwS/
"Good Growth DeKalb, God bless 'em.  That's one of those groups that started out as a single entity group.  We have a lot of single entity groups, and it doesn't go anywhere.  This group really dug in.  They worked on the zoning rewrite and they're still very involved in the development issues over there," Gannon told APN.
"That whole area, we did an LCI [Livable Communities Initiative study], not on the Walmart side, but the other side of the street, to do planning and zoning," Gannon said.
"The owners [of Suburban Plaza] didn't want rezoning, it was C2.  A lot of what you see in Decatur, a lot of old commercial zoning that should be changed, that doesn't fit what people expect in their community," Gannon said.
"Certainly a big box is not an urban model, it doesn't fit with all the parking lot.  They had the old zoning, so about all we could do is apply pressure.  It never came before the Board.  We had no say that way," Gannon said.
"With the Commission joining forces and applying the PR kind of pressure, and support from our Department, with everyone working together, we were able to change that big box design, talk them down.  That's why they have the grass area in the front, most of the parking is underground, a smaller footprint of the building.  Got developers to pay for pedestrian access, a crosswalk.  They needed nothing – just permits," Gannon said.
When asked about some citizens' perception that she did not do enough to oppose Walmart, she laughed, adding, "I don't shop at Walmart."
When asked about giving neighborhoods more say over development, she said she was interested in moving from the Community Council model, which she says is too big, to something more like the City of Atlanta's NPU system.
"It requires the Administration be a part of that.  We can do a resolution to mandate it, but we got a lot of stuff mandated that nobody follows.  Welcome to DeKalb," she said.
CEO POWER VERSUS COUNTY MANAGER MODEL
There have been many recent proposals to change the form of County Government in DeKalb County, from a strong CEO model, to a county manager model.  Proposals by State Sen. Fran Millar (R-Dunwoody) and State Rep. Scott Holcomb (D-Atlanta) failed to pass during the 2015-2016 Legislative Session.
http://atlantaprogressivenews.com/2016/01/07/what-would-eliminating-ceo-role-mean-for-dekalb-county/
Gannon said she has proposed a Citizen Charter Review Commission to study the issue.
"I have created a resolution that I have sent to my colleagues – to come together on this and support it as a group.  We already passed a resolution asking the State to do it," Gannon said.
"I really believe the citizens have to be involved in this," Gannon said.
In 2013, Gannon sent out a call for a new group called the Blueprint to Redefine DeKalb, which met in 2014 and made several recommendations, some of which were adopted by the Georgia Legislature, she said.
"And it just proved what citizens can do, given resources to research, and they got input from their peers," she said.
"That's how we got the internal audit system.  We changed the ethics board and how they're appointed.  And have a mandate to codify purchasing procedures so everybody knows what they are – they're in code," she said.
For years, many DeKalb citizens have complained about what they say are abuses by the CEO that began under former CEO Vernon Jones.  However, Gannon clarified that the expansion of CEO power occurred before Mr. Jones came into office.
"The CEO has had the same power since they changed it under Manuel Maloof.  But Manuel Maloof didn't operate the way our current CEOs did," Gannon said.
"The decisions he was making, within his power, were for the good of all DeKalb and there was seemingly no personal self-interest there," she said.
"It started with Vernon, when he came in, he was a very divisive person.  It was a leader being divisive.  Maybe for him it was a Black and White issue, and he created this divisiveness and fostered it.  And we've never bounced back," Gannon said.
"We have a County Manager," Gannon noted.  "But in other counties, the County Manager hires and fires.  They have real responsibilities that they don't have to go to the Board to do.  They can even have a press conference, saying 'I just fired so and so,'" Gannon said, citing Fulton County as an example.
"Our Department Heads don't report to the County Manager," she said.
"Is that Department Head in the position because of the relationship with the CEO, or because he's the best person in the whole world to do that job?  You never know," she said.
Gannon has no position on whether the form of government should be changed.  "I think the citizens should make that call."
CITIES
The increased trend toward cityhood and annexation in DeKalb County has left less and less of the County unincorporated.
Over the last ten years, the cities of Dunwoody, Brookhaven, and Tucker have been created, with a proposal for a City of Stonecrest on the November 2016 ballot.
http://atlantaprogressivenews.com/2016/03/26/legislature-approves-city-of-stonecrest-referendum-declines-on-greenhaven/
"I was elected to represent DeKalb County.  I don't think cities are the right thing to do.  That said, we've already balkanized DeKalb County," Gannon said.
"Unfortunately, we've done it in a way – it's a domino, land grab, money grab that started at the very beginning," Gannon said.
"Dunwoody – it was sort of a city, they were outside 285 doing their own thing, they had their own post office.  Perimeter Center was the creation of a lot of people, a lot of investment from DeKalb County, not from the people of Dunwoody," Gannon said.
"There should be some way to look at the impact of simply taking it away from everybody else.  The entire Southeast created that and was using it – and they just took it away and said now it's ours," Gannon said.
"But then after that, all the rest of them were creations around the coffee table – the lines were drawn were for economic purposes," Gannon said.
"So we've been slowly but surely eating up our economic resources, until it's almost gone, and that's Stonecrest, they want this last little piece," Gannon said.
"That's why [the failed proposal for a City of] Greenhaven was so big, because there's no commercial property," Gannon said.
However, when asked for her position on Stonecrest, Gannon didn't take the bait.  "I don't take positions on cities."
"We all should have been in on the discussion.  Not just the people in the cities – I can't support the process.  There's no look at how they're impacting the rest of the world, that's not right, that's not how they do it in other states," Gannon said.
(END/2016)