Lifetime TANF Cuts Removed from Georgia House Bill, Advocates remain Wary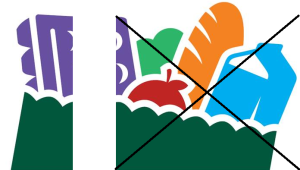 (APN) ATLANTA — HB 1006, or "Georgia State Nutrition Assistance Program (SNAP)," as originally introduced would have shortened the lifetime amount of monetary aid from the Temporary Assistance for Needy Families (TANF) program for struggling families from 48 months to 12 months.
This draconian language was removed from the House Bill text when it incorporated into Senate Bill 389, John McCosh, Deputy Director of Communications for the Georgia Budget and Policy Institute (GBPI) told Atlanta Progressive News.
However, advocates and service providers for low-income people remain wary that it could be re-inserted on the Senate side.
The bill is co-sponsored by State Reps. David Clark (R-Buford), Sharon Cooper (R-Marietta), Dustin Hightower (R-Carrollton), Dominic LaRiccia (R-Douglas), David Casas (R-Lilburn), and Timothy Barr (R-Lawrenceville),
Some 2,400 parents received monetary assistance from Georgia's TANF program during December 2015, according to an article written by Melissa Johnson, a policy analyst for GBPI.
On February 11, 2016, HB 1006 was given a hearing in the Georgia House Health and Human Services subcommittee.
Those in favor of the original HB 1006 are claiming that by reducing aid, they are cutting dependence on welfare programs and trying to curb fraud.
However, the levels of dependence and fraud are already low due to the fact that the program is difficult to qualify for, Johnson noted.
"Government public welfare programs are on the decline, the government is continuing its shift away from programs that resemble initiatives during the War on Poverty years," Dr. Joyce Dorsey, President and CEO of Fulton Atlanta Community Action Authority, said.
"It is not the aid reductions that worry me so much, it is the aid reductions without offering any alternatives to the people that are struggling," Dorsey said.
"We have to create jobs that pay a livable wage; people do not want to ask for money, they want dignity," Dorsey said.
(END/2016)