State Senate, House Study Committees on Cityhood, Annexation Release Reports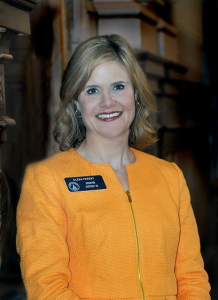 (APN) ATLANTA — Study Committees of the Georgia Senate and House, created to study and make recommendations regarding annexation, deannexation, and incorporation in Georgia, have published their final reports.
The House Committee report contains few recommendations, while the Senate report contains several specific recommendations.
The committees were created to deal with increasing questions and concerns among legislators about the existing legislative processes to create cities and deal with annexation proposals.
These concerns have increased in recent years, especially as more and more unincorporated communities in Metro Atlanta have expressed interest in either joining a city or creating a new city.
The Georgia House Annexation, Deannexation, and Incorporation Study Committee was chaired by State Rep. Jan Tankersley (R-Brooklet), and met on September 01, September 25, and October 06, 2015.
Members included State Reps. Ed Rynders (R-Albany), Tom Taylor (R- Dunwoody), Mary Margaret Oliver (D-Decatur), and Beth Beskin (R-Atlanta).
The Georgia Senate Annexation, Deannexation, and Incorporation Study Committee was chaired by State Sen. Elena Parent (D-Atlanta), and met four times on August 24, September 22, October 21, and November 03, 2015.
Members included State Sens. John Albers (R-Roswell), Charlie Bethel (R-Dalton), Frank Ginn (R-Danielsville), and Fran Millar (R-Dunwoody).
A link to the final report from the House of Representative Study Committee
http://www.house.ga.gov/Documents/CommitteeDocuments/2015/Annex_Deannex_Incorp_FINAL_REPORT.pdf
A link to the final report from the Senate Study Committee
http://www.senate.ga.gov/sro/Documents/StudyCommRpts/2015AnnexationStudyCommitteeFINAL.pdf
At the public hearings this summer and fall, the Study Committees took testimony from many governmental, legal, financial, and municipal associations; and many other experts.
Recommendations from the Senate report were released on December 15, 2015, and are summarized below.
The rush to cityhood started about ten years ago when Republicans gained control of the General Assembly.
Since 2005, seven new cities have formed in Fulton and DeKalb Counties and an eighth one in Gwinnett, Peachtree Corners.
In Fulton, the new cities have been Sandy Springs, Johns Creek, Milton, and Chattahoochee Hills in North Fulton.
In DeKalb, Dunwoody, Brookhaven, and Tucker have formed.
A November 03, 2015, referendum on the proposed City of LaVista Hills, in DeKalb County, was rejected by voters; as was an earlier proposal for a City of South Fulton, in Fulton County.
Proposals for South Fulton; and Stonecrest and Greenhaven, in DeKalb County, are awaiting possible legislative approval in 2016.
A proposal for a City of Sharon Springs in Forsyth County has been abandoned, according to the Forsyth County News.
http://www.forsythnews.com/section/1/article/28958/
CODIFY FEASIBILITY STUDY REQUIREMENT FOR NEW CITIES
The report notes that even though all the new cities created since 2005 have each had a feasibility study, that such a study is not required by Georgia law.
The Committee recommends the Legislature require such a study and provide more specific criteria for what should be included in such studies.
The Committee recommends the state law should require the studies to include guidelines for potential revenue; the impacts on the county, neighboring cities, and other local government entities; and the current and projected costs of providing services to proposed cities.
REQUIRE VOTER REFERENDA ON CREATION OF NEW CITIES
The Committee also noted there is nothing in state law requiring a referendum for a vote on new cities, although the Legislature has established referenda for all the recent cityhood votes in the individual laws allowing for the creation of each individual city.
The Committee recommends a referendum requirement be codified into law.
PROHIBIT THE "CITY LITE" CONCEPT
A fairly new concept in the cityhood debate in Georgia has been the "City Lite" proposal, in which, not only does the City provide only the bare minimum of the three services that are required to incorporate a city, but the City's charter restricts the number of services the City may provide.
Legislative counsel for the State Senate has advised that these types of cities are unconstitutional because they are a limitation on the powers of a city adopted by way of local law, whereas the Georgia Constitution requires they be adopted by general law.
Recently incorporated cities of Tucker, in DeKalb County; and Peachtree Corners, in Gwinnett County, have both been premised upon the City Lite concept.  Both cities provide only three services and are limited to such by charter.
The Committee recommends prohibiting the City Lite concept in further municipal incorporation proposals; and that the City Lite provisions be closely reviewed in the charters of Peachtree Corners and Tucker and in any pending incorporation proposals.
FUTURE STUDY OF TOWNSHIP/VILLAGE CONCEPT
In light of potential unconstitutionality of the City Lite concept, the Committee recommends alternative models be studied.
This may include development of a Township/Village model, where the local government cannot excise any municipal powers or services other than powers to control land use and local zoning, a concept that the Committee notes is used in other U.S. states.
CODIFY HOUSE COMMITTEE RULE ON MUNICIPAL INCORPORATION LEGISLATION
The Senate Study Committee requires codification of an existing House Committee rule that requires all municipal incorporation legislation be introduced in the first year of a biennium, so the proposal can be studied over a two year period.  Under the rule, such bills cannot be voted out of Committee until the proposed city is found economically viable by its feasibility study.
PROPOSED INCORPORATION BILLS CONTAINING A MILLAGE RATE CAP SHOULD SPECIFY THAT THE CAP CAN BE ADJUSTED
The Committee recommends that language be inserted into any existing city charters that include a millage cap–stating that the property tax millage rate can only be increased through a vote of the citizens–clarifying that such rates can indeed be increased by a City Council through its Home Rule power and without voter approval.
LOCAL LEGISLATION DIRECT NOTIFICATION AND LEGAL NOTICES
The Committee recommended that every affected local government be notified when local legislation is proposed; and that the substance of such notice be improved to give more information.
SERVICE DELIVERY STRATEGY RENEGOTIATIONS AFTER INCORPORATION OCCURS
The Committee recommends following the model used in the recent Macon-Bibb consolidation legislation, which states that a new Service Delivery Agreement must be adopted before the end of the transitional period.
ORDERLY TRANSFER OF PROPERTY AFTER AN ANNEXATION OR INCORPORATION OCCURS
The Committee recommends the current process of transfer and compensation of property due to annexations and incorporation be studied further in order to establish a more uniform and equitable method.
CLARIFY ANNEXATION ARBITRATION PROCESS
Currently, there is an arbitration process in the law for disputes between cities and counties over proposed annexations, but cities may refuse to participate in the arbitration process without penalty.
The Committee recommends the arbitration process be clarified to indicate it is an obligatory process in which both parties must participate in good faith once an objection has been made.
(END/2015)