SD 43 Candidate, "Ms. Angela," Created Fictitious Person to Avoid Campaign Debt, Apparently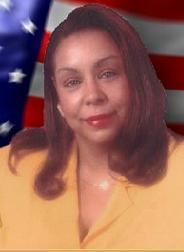 (APN) ATLANTA — Angela Moore, former candidate in several races including Secretary of State in 2006 and 2010, is running for State Senate District 43–covering parts of DeKalb, Newton, and Rockdale counties–in a Special Election to be held on November 03, 2015.  
However, a strange series of events in 2010, and revelations about additional events in 2006, raise serious questions about her trustworthiness, fiscal responsibility, and qualifications to serve in public office.
In 2010, her campaign ran up an advertising debt with Atlanta Progressive News, and did not pay the bill.  But instead of accepting responsibility, Moore appears to have created a fictitious person–a purported campaign manager in Kentucky named "Mr. Day" and sometimes "Mr. Curry"–to avoid the debt.
[EDITOR'S NOTE: We made the extraordinary decision to report on an internal business matter not because of the debt owed, but because of the bizarre events that transpired that strongly suggest dishonesty on behalf of Ms. Moore, and because she is again seeking to hold public office in the State Senate.]
Moore took out an ad during her 2010 campaign for the Democratic nomination for Secretary of State, running up a debt of 330 dollars and promising to pay.
When several weeks transpired and the debt was unpaid, Moore advised APN to talk with her campaign manager, who she said lived in Kentucky, and was named "Mr. Day."
On July 08, 2010, APN received a call from the phone number in Kentucky, but the man identified himself as "Mr. Curry," promising the debt would be repaid in two to three weeks.
However, when payment was not received, APN called the number again and asked for the alleged campaign manager, this time he said, "Who?"
When APN stated they were looking for the Angela Moore campaign, the man said, "Oh yeah, I do sometimes go by that name."  He said he would contact Moore, but no payment was ever received.
Earlier this morning, September 20, 2015, APN emailed Moore's 2015 campaign, seeking for the campaign to respond to a series of questions about the events in 2010.
However, Bianca White, committee chair, responded that it was a legal matter, that the campaign's "legal person" would be consulted, and she would have no further comment.
APN reviewed all of Moore's campaign disclosures, including her two statewide runs and her prior run for State Senate District 43, and found there were no listings of a Mr. Curry or a Mr. Day on any disclosure as contacts; and no payments made to a Mr. Curry or Mr. Day or to any entity in Kentucky.
Her 2010 disclosures listed a different campaign chair every quarter: Dianne Jennings, Cathy Nedd, and Mimi Johnson.
Kristina Cates, her former campaign manager in 2006, tells Atlanta Progressive News that she has never heard of a Mr. Curry or a Mr. Day, but that she too is owed money by a former Angela Moore campaign from 2006, and she is not surprised to hear of Moore's actions in 2010.
"I think it's irresponsible for her to run for office, considering every campaign she's ever run has been shady," Cates told APN.
"Nothing has been done above board.  There's no transparency.  She burns bridges with everyone," Cates said.
Cates said she quit the campaign after Moore referred to Shyam Reddy, another candidate in 2006 for the Democratic Nomination for Secretary of State, as a "raghead."
"Every campaign, there's a big kerfuffle.  She can give an okay five minute speech, but she's incredibly untrustworthy," Cates said.
"She was supposed to pay me for being her campaign manager and she never did.  I just wrote it off.  She ran up this massive cell phone bill on my cell phone, four hundred to five hundred dollars, and she promised to pay that at least," Cates said.
Cates said Moore continually referred her to somebody else about the unpaid compensation.
"Fiscally, she has not handled the money situation well on any campaign she's been a part of.  She uses hostility of new campaign people to avoid paying debt," Cates said.
"There's no end to people willing to make a name of themselves, to play buffer," she said.
As previously reported by APN, Moore was well-known in 2006 for unveiling a rap song, "Vote for Miss Angela."
https://www.youtube.com/watch?v=ySUKduiinXA
http://atlantaprogressivenews.com/2006/06/14/apn-chat-with-miss-angela-and-her-young-rapper/
Several candidates have qualified to run in the 2015 Special Election for SD 43, after State Sen. Ronald Ramsey (D-Lithonia) received a judgeship position.
http://atlantaprogressivenews.com/2015/09/16/candidates-qualify-for-state-senate-district-43/
Candidates include Moore, State Rep. Tonya Anderson (D-Lithonia), Diana Adoma, Marcus Jordan, William "Bill" Kennedy, Sharon Sawyer, Rodney Upton, Janice Frey Van Ness, and Stan Williams.
Former candidate Sherri Washington has withdrawn her candidacy, according to The News (Rockdale County and Conyers, Georgia).
A Special Election will likely be called to replace State Rep. Anderson in the House District 92 seat.
(END/2015)