Four Atlantans Invited to White House Forum on LEAD Program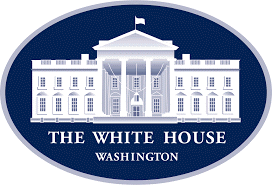 (APN) ATLANTA — Four Atlantans have received invitations to attend the National Convening on Law Enforcement Assisted Diversion (LEAD) program at the White House on July 02, 2015.
The program is co-hosted by the Domestic Policy Council, the Ford Foundation and the Laura and John Arnold Foundation.
Invited guests from Atlanta include Atlanta Councilman Kwanza Hall (District 2); Fulton County District Attorney Paul Howard; Xochitl Bervera, Co-Director, Racial Justice Action Center; and Atlanta Police Deputy Chief Joseph Spillane.
The Convening will bring together law enforcement officials, elected officials, community leaders, and members of social services and community organizations seeking to implement LEAD.
Over thirty jurisdictions nationally will be invited to the convening, which is hosted by the White House.
As reported earlier by Atlanta Progressive News, the LEAD program in Seattle, Washington, an innovative arrest diversion program, allows police officers to redirect low-level drug and prostitution offenders to community based services, instead of jail and prosecution.
Seattle's model program has reduced recidivism rates by sixty percent.
http://atlantaprogressivenews.com/2015/06/08/activists-officials-take-fact-finding-trip-to-seattle-for-lead-program/
The forum will discuss how LEAD could be used to effectively address drug addiction problems and prostitution in respective communities across the country.
By changing the police culture from arrest and incarceration to helping people, more widespread implementation of the LEAD program could help improve the adversarial relationship between police officers and the people they encounter on the streets.
Participants in the program hope to bring back to their communities solutions that will divert low-level offenders to case workers, who will assist the low-level offenders with housing, treatment, and other supportive services.
(END/2015)