DeKalb Residents Consider Citizen Review Board as ACRB Proposes Reforms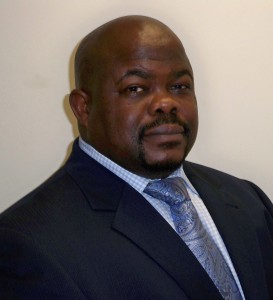 (APN) DECATUR — The Atlanta Citizen Review Board (ACRB) is looking to change some things about the way it operates.
At a meeting of Atlantans Building Leadership for Empowerment (ABLE) on May 19, 2015, ACRB Executive Director Samuel Lee Reid outlined several of fifteen reforms the Board originally made public in February 2015.
ABLE invited Reid to speak because the group is considering pushing for a Citizens Review Board in DeKalb County.
The City of Atlanta formed the ACRB after the 2006 murder of Kathryn Johnston, 92, who was shot to death by Atlanta police officers during an illegal raid.
The ACRB is supposed to function as a watchdog of Atlanta police by investigating citizen complaints against law enforcement.  But at a recent ACRB meeting, as reported exclusively by Atlanta Progressive News, a crowd expressed deep frustration with the organization's shortcomings.
http://atlantaprogressivenews.com/2015/05/15/atlanta-citizens-review-board-gets-on-activists-last-nerve/
ACRB recently introduced, and then suspended, a campaign called "Don't Run," which featured billboards encouraging citizens not to run from police.  The campaign sparked public outrage, with critics questioning why the onus would be on citizens not to run, when police are the ones who apparently need to be told "Don't Shoot (absent a compelling public safety reason)."
Other criticisms of the ACRB's track record have included: dismissing a large number of complaints, lack of transparency, and a retired police officer being a member of the Board.
Reid addressed some of these concerns at the ABLE meeting.
"The ordinance [that established ACRB] tells us what we can investigate," Reid said.  "We want to expand that to include more things that we can investigate."
According to Reid, the ACRB dismisses thirty percent of complaints because they do not fall into specific categories over which ACRB has jurisdiction.
Those categories include: abusive language; false arrest; false imprisonment; harassment; use of excessive force; serious bodily injury; or death that is alleged to be the result of the actions of a sworn employee of the Atlanta Police Department or the Atlanta Department of Corrections.
ACRB has proposed to add discrimination; discriminatory references; failure to give identification, abuse of authority, appropriate action required, and conduct to the list.
Adding these would solve the problem of the high number of dismissed claims, Reid said.
The ACRB created a draft of proposed ordinance changes that includes fifteen reforms.
The Board is working with Atlanta City Council members to have it introduced by the end of June 2015.
Another change would allow for two more appointments to the board.  As it stands, the board has eleven members that are appointed by eleven entities.  Those entities are:
Atlanta City Council
Atlanta City Council President
Atlanta Bar Association
Atlanta Business League
Gate City Bar Association
The Mayor of Atlanta
League of Women Voters of GEorgia
Atlanta Planning Advisory Board (appoints four members to represent the city's Neighborhood Planning Units)
"You don't have many people representative of Atlanta's poor communities on that board," an audience member pointed out during Reid's presentation.
"I'm not sure how they picked the individuals that they did," Reid responded.
ACRB's proposed changes would enable Georgia Coalition for the People's Agenda and Urban League of Greater Atlanta to each appoint one member.
Another person in the crowd questioned the prudence of having a former police officer on the board, saying "That's the biggest conflict of interest I've ever seen."
Reid said that the ordinance governing ACRB stipulates that the City Council President's appointee must have law enforcement experience.  ACRB has not proposed to change that rule.
Other reforms from ACRB's draft proposal include:
allow anonymous complaints
implement better board member training
reduce term limits from three consecutive three year terms (9 years) to two (six years)
create a process for filling vacancies when organizations fail to appoint a member
compensate members $50 per meeting and training day
create a process for removing noncompliant board members
create small review panels to more efficiently process complaints
create an appeals process for citizens and police officers
revise definitions
require the police chief to provide written rationale for decisions made on ACRB recommendations
require board members to participate in public outreach in order to remain in good standing
change the standard of proof from "clear and convincing" to "preponderance of evidence"
create a mediation program
In regards to the mediation program, Reid explained that "sometimes a citizen just wants to talk to that officer."  Such a program could go a long way in building better relationships between officers and the people they serve, he said.
ABLE organizers are not yet sure whether they will follow through in trying to form a DeKalb Citizen Review Board.
"In light of Black Lives Matter and police violence, our question is, what positive impact can we make?" Rev. Mark Lomax, a member of ABLE, told APN.
If ABLE does move forward with a CRB effort, the group will likely aim to avoid the problems that have compromised ACRB.
"We would seek more citizen control.  Too many politicians and public administrators have their hands on [ACRB]," Lomax said.
(END/2015)