ACLU Files Suit over Teenager's Jailing for Being Too Poor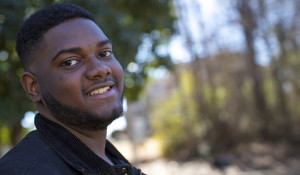 (APN) ATLANTA — The American Civil Liberties Union filed a federal lawsuit in U.S. District Court in Atlanta.   It challenges debt collection practices that result in the incarceration of people simply because they are poor.
ACLU brought the case on behalf of Kevin Thompson, a Black teenager in DeKalb County, who spent five days in jail because he was too poor to pay court fines and probation company fees due to a misdemeanor traffic ticket that escalated into other charges finally totaling 838 dollars.
The ACLU has named DeKalb County, Chief Judge Nelly Withers of the DeKalb County Recorders Court, and Judicial Correction Services, Inc. (JCS) as defendants.
"The suit is against DeKalb County and JCS and their debt collection scheme that was focused on generating revenue without adequately protecting poor people's constitutional rights," Nusrat Choudhury, an attorney with the ACLU's Racial Justice Program, told Atlanta Progressive News.
Choudhury told APN that this case is separate and different from the recent Supreme Court of Georgia ruling in November 2014.
In that separate case, the Supreme Court of Georgia ruled that people under probation supervision with a for-profit company could not have their sentences tolled when they are charged with failure to pay or some other violation of probation.
"This lawsuit brings broad constitutional challenges to the way the county and the for-profit company was administering probation in DeKalb County," Choudhury told APN.
This case only applies to misdemeanor offenders on for-profit probation in DeKalb County.
"However, we are hopeful that the suit sheds light on impermissible practices and that other counties will ensure that their practices don't violante people's rights in this matter,"  Choudhury said.
When one gets caught in the criminal justice system, it can turn into a revolving door almost impossible from which to free oneself.
Thompson explained his story in a recent ACLU newsletter:
Last summer, I got a traffic ticket just after I pulled my car out of the driveway of my home in Decatur, Georgia.  I had no idea that this ticket would eventually land me in the DeKalb County Jail for being poor.
That day, I also didn't know that my driver's license had been suspended.  I later learned that it had been suspended because I forgot to submit a form to the Georgia Department of Driver Services after resolving charges related to a minor traffic violation (I missed a "no left turn" sign and appeared late to my court hearing).
In October, the DeKalb County Recorders Court ordered me to pay $810 in fines related to the ticket.  When I told the judge that I could not afford to pay $810 that day, she put me on "probation" with Judicial Correction Services (JCS) and told me that I had 30 days to pay… My driver's license was also suspended for another six months.
When my 30 days were almost up, I went to see my JCS officer.  She charged me with violating probation for failure to pay court fines and JCS fees.  She also failed to tell me that I had a right to request a court-appointed lawyer at my probation revocation hearing.  Instead, she said I would have to pay $150 for a public defender, even though the fee is $50 and can be waived for poor people.  I didn't have the money to pay, so I didn't request a lawyer.
The Supreme Court of the U.S. ruled more than thirty years ago that locking people up merely because they cannot afford to pay court fines is contrary to U.S. values of fairness and equality embedded in the 14th Amendment to the U.S. Constitution.
The court made clear that judges cannot jail someone for failure to pay, without first considering their ability to pay, efforts to acquire money, and alternatives to incarceration, the ACLU said in a statement.
(END/2015)