Suspected Serial Killer of Homeless People Arrested
(APN) ATLANTA — A suspected serial killer has been arrested in the murder of two sleeping homeless men in downtown Atlanta and a woman in downtown Decatur.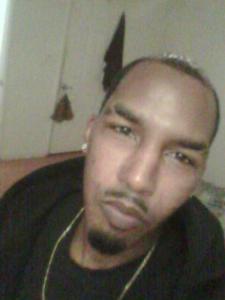 Aeman Lovel Presley, 34, is a suspect in the murder of Karen Pearce, whose body was discovered Saturday night, December 06, 2014, close to her parked car in downtown Decatur.
Police say he is a suspect in a fourth killing and may be a suspect in other murders in Atlanta.
The first victim, Dorian Jenkins, was found Sunday, November 23, 2014, when his body, wrapped in blankets, did not respond to outreach workers.  He was sleeping outside on the street near Ralph McGill Boulevard and Courtland Street.
A few days later Tommy Mims was discovered also shot numerous times under a bridge at Whitehall Street and Northside Drive.
Police believe both homeless victims were killed after midnight but before day break.  Jenkins was shot five times and Mims seven times.
Pearce, 44, was shot once after leaving Leon's restaurant at the corner of East Ponce de Leon Avenue and Church Street where she had dinner with friends.
Her body was discovered near a parking deck behind One Decatur Town Center.  She worked as a hairstylist at True Salon in Marietta.
Presley was arrested by Metropolitan Atlanta Rapid Transit Authority (MARTA) police on December 11, 2014, for trying to slip through the Georgia State rail station turngate, behind another patron, without paying.
He resisted arrest and that is when police found a loaded gun and a box of ammunition on him.
He is now being held in the Fulton County Jail without bond.  His court date is December 26, 2014.
The bullets used to kill Jenkins and Mims were identical a Blazer, 45 Colt 200 grain, according to medical examiners who performed the autopsies.  Atlanta Police say those bullets were last manufactured in 2010 and can only be used in a certain type of Smith & Wesson.
The Atlanta Police have charged Presley with two counts of murder.  The MARTA Police have charged Presley with possession of a firearm by a convicted felon; unlawful to alter/sell/exchange tokens, transfers, transaction cards; fare evasion; willful obstruction of law enforcement officers, according to the Fulton County Jail booking record.
Decatur Police will also charge him with the murder of Karen Pearce.
According to his Facebook page, Presley is from Chicago, Illinois; lived in Los Angeles, California, where he pursued acting; and went to Stone Mountain High School in 1997.  He continued his acting career in Atlanta and was registered with the Houghton Talent Agency.
(END/2014)