APN 2014 General Endorsements Part Two: Hecht, Doreen Carter, Blackman, No on Income Tax Cap Amendment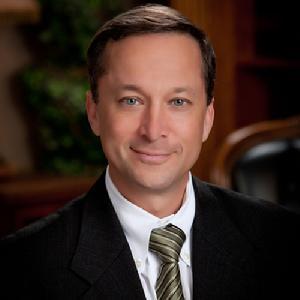 (APN) ATLANTA — The Board of Directors of Atlanta Progressive News has issued a second round of endorsements in the General Election for 2014 for statewide, U.S. midterm, and other elections in Georgia.
In our latest round of endorsements, we endorse Greg Hecht for Attorney General of Georgia; Doreen Carter for Secretary of State; and Daniel Blackman for Public Service Commission District 4; and we take a "NO" position on the proposed amendment to the Georgia Constitution to place a income tax cap at six percent.
Previously, in our first round of General endorsements and, in some cases, in Primary endorsements, APN endorsed: State Sen. Jason Carter (D-GA) for Governor; former State Sen. Connie Stokes (D-Decatur) for Lt. Governor; former Decatur Board of Education chair Valarie Wilson for State School Superintendent; and Bob Gibeling for State House District 54.  We declined to endorse in the U.S. Senate race.
ATTORNEY GENERAL: GREG HECHT
Former State Sen. Greg Hecht (D-Jonesboro) served as Assistant District Attorney for the State of Georgia from 1989 to ­1993, and in the State House and Senate from 1997 to 2003.  In 2006, he ran unsuccessfully for Lt. Governor.
The current Attorney General, Sam Olens, has argued or defended the State's positions on a number of controversial issues, including opposing the Affordable Care Act, opposing environmental regulations, and opposing same-sex marriage.
We held former AG Thurbert Baker responsible for his legal arguments, when Baker ran for Governor in 2010, noting that when he disagreed with the Republican administration on the Affordable Care Act, he demonstrated that he could refuse to argue a position with which he disagreed.  Thus, we hold Olens equally responsible for his work as AG.
Recently, Fulton County Superior Court Judge Ural Glanville found Olens in contempt of court for withholding documents from discovery in the whistleblower lawsuit brought against Georgia's ethics commission.  Olens's actions helped to shield from discovery, the interference by Gov. Nathan Deal's office with the ethics commission's investigations of Deal.  Thus, Olens was apparently involved in protecting and covering up for Deal, in violation of the law.
Moreover, Atlanta Progressive News can provide an independent assessment of Olens, based on working with Olens's office regarding Georgia Open Meetings Act violations by the City of Atlanta.
In 2010 and 2011, APN's News Editor–the present writer–filed two lawsuits against the City of Atlanta, one regarding a secret vote taken by the Atlanta City Council, and one regarding the Council's now-former practice of holding closed-door Committee Briefings.
Olens's office said they agreed with APN's position that the closed Briefings were in violation of the Act, and entered into three-way talks with APN and the City.  However, Olens's office completely changed their legal position.
As previously reported by APN, Olens's office presented APN with a proposed Consent Decree it had worked out with the City that would have allowed the Briefings to remain closed, merely requiring the City to make sure there was no quorum of Committee Members present at the Briefings going forward.
If APN had accepted the offer by Olens's office (the State) and the City, then Atlanta's Committee Briefings would still be closed to the public today.
APN worked with Councilman Kwanza Hall (District 2), the City's Law Department, and policy staff in 2013 to pass legislation ensuring the Briefings would be open to the public going forward.
Meanwhile, when the secret vote lawsuit was accepted for review by the Supreme Court of Georgia, the Court asked Olens to write an amicus brief, or friend of the court brief, providing his opinion.
Olens wrote a watered-down, tepid support of APN's position, never quite concluding that the secret vote was illegal.  The Supreme Court agreed with APN's position, however, in a 2012 decision.
Later in 2012, Olens wrote a proposal to revise the Georgia Open Meetings Act, where the provision at issue in APN's Supreme Court case would also be revised.
Olens's office had written a new provision that did not make any sense.  It required the recording of vote details in all cases, and then provided what would happen in all other cases.  The problem is when something is required in all cases, there are no other cases.
APN's News Editor testified at a House Committee hearing before State Rep. Mike Jacobs (R-Brookhaven) regarding the issues with HB 397.  In response, Olens said, "Mr. Cardinale may have just won a Supreme Court case but he's not an attorney and he doesn't know what he's talking about."
The Committee amended the legislation to address the concern raised by APN at the hearing, notwithstanding Olens's ungracious remarks.
There is much more APN could say about why readers should not reelect Olens for AG, but we have other endorsements to discuss.
SECRETARY OF STATE: DOREEN CARTER
In the Democratic Primary, we declined to endorse either candidate, noting that former Lithonia Councilwoman Doreen Carter had come across as quite unknowledgeable about issues involving the Secretary of State's office.
However, that seems like a higher standard than current Secretary of State Brian Kemp was held to when he was appointed by the governor.  Kemp was a member of the Georgia legislature who had no special knowledge about issues facing the SOS office.
Moreover, in recent weeks, APN has reported extensively on Kemp's efforts to disenfranchise tens of thousands of Georgia voters by propounding a rule for Georgia counties to place Georgians on a pending list if there is a mismatch between information on their voter registration form and a state or national database.
The requirement appears to be in violation of the Georgia Constitution, as implemented by the Georgia election code, which says the applications must be processed unless information is "missing."
Kemp also made appalling comments indicating his political opposition to voter registration efforts that target minority voters.
Kemp's office has been laser-focused on allegation of voter fraud–accusing the New Georgia Project of voter fraud without a shred of evidence that has been made public–while showing not an iota of concern about the 40,000 applicants who appear neither on the voter rolls nor on the pending list.
The right to vote is not safe with Kemp; therefore, our democracy is not safe with Mr. Kemp.
APN asked Doreen Carter regarding her position on Kemp's investigation of NGP.
"Brian Kemp is failing Georgia.  He's spent the better part of the summer and this fall leading a witch hunt against an organization that has done nothing but register voters for this upcoming election," Carter wrote.
"He has used scare tactics and intimidation – potentially having a chilling effect on those new to the electoral process," Carter wrote.
"Most tragic, there were (and are) thousands of people who registered to vote who are not yet on the voting rolls because of his failure to fix the problems prior to when voting started last week," she wrote.
"I'm Doreen Carter and I believe this is wrong.  As your Secretary of State I will hold nothing more sacred than your right to vote and for that vote to be counted," she wrote.
PUBLIC SERVICE COMMISSION: DANIEL BLACKMAN
We had the opportunity to interview Blackman and are pleased that he is neither in favor of nuclear power nor natural gas.  He prefers renewable energies like solar and wind power.
We were not pleased with his declining to endorse a renewable energy portfolio standard, or a mandatory requirement for a certain proportion of the State's energy mix to be renewable by a date certain, as has been adopted by a majority of U.S. states.  Then again, we haven't had a candidate for PSC to endorse such a standard in several years, in any of the three parties to offer candidates for PSC.
NO ON INCOME TAX CAP
As previously reported by APN, the income tax cap would prevent a future Legislature from implementing a progressive income tax that would have a rate higher than six percent for Georgia's wealthiest households.
This means that, if there is a budget shortfall in the future, it will put pressure on the Legislature to raise other types of taxes, especially the statewide sales tax, which is a regressive tax.
(END/2014)