APN Interview with Valarie Wilson, Candidate for State School Superintendent
(APN) ATLANTA — In our continuing coverage of Georgia's 2014 Primary Elections, Atlanta Progressive News interviewed Valarie Wilson, candidate for the Democratic nomination for State School Superintendent.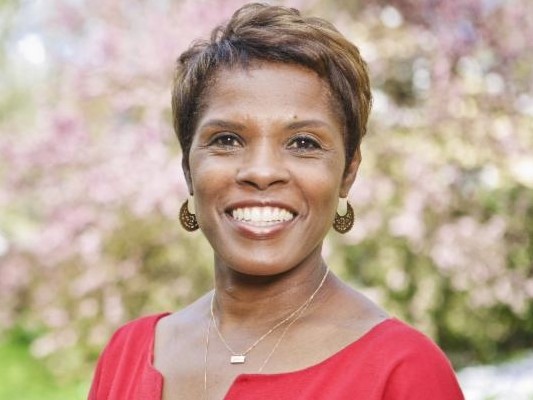 Wilson brings to her candidacy over two decades of experience, both in the school system and in local municipalities.  Wilson has worked over twenty years in public service, advocating for families and students.
Wilson was elected Board Member of Decatur City Schools in 2002, and served as Board Chair from 2005 to 2011.  She developed and implemented policy in her role as a Board Member, then went on to lead the Georgia School Board Association as President.
Prior to that Wilson was the Director for the Fulton County Department of Human Services, managing a staff of 300 people, part and full time; and oversaw a 30 million dollar budget. Currently, Wilson is the Executive Director for the Atlanta Beltline Partnership.
Also seeking the Democratic nomination is former State Rep. Alisha Thomas Morgan (D-Austell), a charter school cheerleader who had been one of the strongest supporters of privatization of education in Georgia's Democratic caucus.  Morgan co-sponsored legislation to create the referendum on the charter school commission constitutional amendment.
Morgan has not responded to phone and email requests for an interview with APN.
Wilson, who has some critique of charter schools and opposed the constitutional amendment, has received the endorsement of the Network for Public Education, a pro-public education group.
Wilson's responses to APN's questions are as follows:
WHAT IS YOUR OVERALL POSITION ON CHARTER SCHOOLS?
I don't support for-profit charters or companies that support for-profit charters.  I support public and true non-profit charters.  They have a place in our school system.
DO YOU HAVE ANY CONCERNS ABOUT CHARTER SCHOOLS; IF SO, WHAT ARE THEY?
My major concern is that they're held accountable.  What happens when you have a for-profit? There's no accountability and it's not in the best interest of the students.  All charters need to be held accountable.  I don't want to see charter schools create a competitive nature between themselves and public schools.
WHAT WAS YOUR POSITION ON THE CONSTITUTIONAL AMENDMENT RELATED TO THE CHARTER SCHOOL COMMISSION?
I was absolutely opposed.  It was a redundant measure.  It created an entity when we already had one in place. I was one the loudest voices opposing the amendment.  It was painted to look like I opposed charter schools.  It was about bureaucracy.
I traveled the state, going to different communities, educating members [of the Georgia School Board Association], local businesses, and chambers what this really meant.  The wording in the amendment was misleading.
I traveled around the state for five to six months, conducting forums, radio debates… As [the then] President of the Georgia School Board Association, that was our position.  It was my position as a local board member and concerned citizen.  This would siphon dollars away from public education.  After folks voted I remember the sentiment, "That's not what I voted for!"  It's a nasty trick and they [charter school proponents] play it all the time.
WHAT ARE YOUR VIEWS ON THE ROLE OF CIVICS INSTRUCTION AND HOW TO IMPROVE THE QUALITY THEREOF?  WOULD YOU SUPPORT THE REINSTATEMENT OF CIVICS AND/OR CURRENT EVENTS CLASSES ON TOP OF THE CURRENT U.S. GOVERNMENT/ECONOMICS CLASS?
I actually think there's a huge importance in teaching civics.  I have a 21 year-old son and when he was in high school, he really enjoyed those classes.  It helps us to make children's lives more relevant. It's happening now for them and is a part of them.  We've gotten away from it.  Yes.  I support civics teaching in the classroom.  It's detrimental to our children and to our community when it is not taught.  It helps to create a better citizen.  I'm very supportive of it.  Civics creates a better citizen and better informed person.
DO YOU SUPPORT VOUCHERS?
No.  I don't.  I think that vouchers are just a continuation of siphoning dollars away from public education.  If we are concerned about creating a world class public education system in Georgia, vouchers is not the way to get there.
The notion of why we have vouchers was to allow to kids who came from underperforming schools, parents that can't afford to move their child to a private school.  Private school costs can be as high as 19,000 dollars a year.  A parent can receive a voucher representing  2,000 to 5,000 dollars.  Where are they going to get those additional dollars to send them to private school?  That's the money side of it.  Children should not have to be taken out of their neighborhood and community.  The majority of the kids in Georgia are in public schools.  It's just not feasible.
DO YOU SUPPORT SAME-SEX STUDENT COUPLES ATTENDING SCHOOL FUNCTIONS LIKE DANCES AND PROMS?
I am fine with that… I don't think that we get to choose.  It's fine, I have no problems with it.
I have many friends who are same-sex couples.  They are some of the best and most supportive parents I've ever met.  They love their kids and create a secure loving home for them.
WHAT CAN BE DONE TO REDUCE BULLYING OF ALL STUDENTS IN SCHOOLS?
When you get into classrooms where kids are being mistreated because of how they look, who their parents are, or who they hang out with, you can see how bullying can manifest itself.  We need to work harder to help children to understand the diversity of this world.
The program we use in Decatur, "No Place For Hate," has been very effective.  In it we have focused on working with kids who have been bullied and who are bullying… engaging them and their parents… acknowledging that bullying is a problem… we've created a No Bullying Zone.
I've been working in the Decatur school system for twelve years; we've had the program in our schools five or six years, maybe longer… and have gotten positive feedback from the work we focus on in our middle schools.  We have not had as many incidents of bullying that have been brought to our attention.  Our program is really working on that.
DO YOU SUPPORT A STUDENT WHO WANTS TO CROSS DRESS, OR WEAR TRANSGENDER CLOTHING TO SCHOOL, AS LONG AS THEY COMPLY WITH A GENDER-NEUTRAL DRESS CODE?  FOR INSTANCE, A MALE WEARING A SKIRT THAT MEETS THE LENGTH REQUIREMENT?
You've gotta let kids be kids.  They're gonna be who they're gonna be. Let them be who they are. We have a liberal school system in Decatur.  We used to be the most liberal school system in Georgia… based on programs and policies.
WHAT CAN BE DONE TO HELP EXTREMELY LOW-INCOME STUDENTS ACHIEVE EDUCATIONAL SUCCESS?
Provide strong instruction.  We've got to make sure we have the strongest teachers in the classroom… strong professional development, reaching kids who are hard to reach.
The curriculum is appropriate, rigorous, but the delivery has to be on point.  We also have to make sure we are engaging the family members… kids need to understand the support at home and in the classroom.  Having caring and responsive teachers in the classroom is very important… being culturally sensitive to the children.  You have to understand how and why they act the way they do.  
Making sure that we have provided 'wrap around' support in order for the student to be successful.  They have many stressors; many come hungry, have little to no familial support; you have to be aware of that.
WHAT CAN BE DONE TO HELP HOMELESS STUDENTS ACHIEVE EDUCATIONAL SUCCESS?
The one thing we've done in our system really well is consistency.  No matter where the student lives, they always can come back.  That's important.  If the parent decides to move the child to a different system… communicating with the system… providing deep discussion around a particular student is very important.  We have done that by utilizing our support staff, talking to other administrators and teachers to prepare for when a student comes into the system and what kind of transition they are enduring.

(END/2014)