APN Interview with US Senate Candidate, Steen Miles, former State Senator
(APN) ATLANTA — As part of Atlanta Progressive News's ongoing coverage of 2014 Elections in Georgia, APN sat down with former State Sen. Steen Miles (D-Decatur), candidate for the Democratic nomination for the U.S. Senate seat being vacated by U.S. Sen. Saxby Chambliss (R-GA).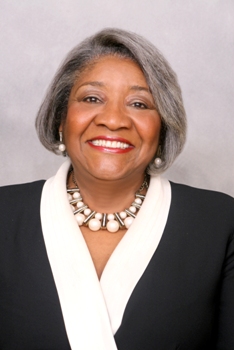 Also seeking the Democratic nomination are Dr. Branko Radulovacki ("Dr. Rad"); and Michelle Nunn, daughter of the former US Sen. Sam Nunn (D-GA).   
APN has already published an interview with Dr. Rad:
http://www.atlantaprogressivenews.com/interspire/news/2014/01/26/apn-interview-with-us-senate-candidate-dr-rad-(update-2).html 
Atlanta Progressive News has sent numerous requests for an interview with Nunn, but APN has yet to be contacted back for this interview.
While Nunn may have name recognition and is backed by corporate interests, her stands on many of the issues traditionally puts her in a Republican category, making her an odd choice for any future nomination by the Democratic Party.
Nunn is opposed to same-sex marriage, opposed to timely implementation of the Affordable Care Act, and supported an invasion in Syria, after assuming, according to sources, that some of her Republican colleagues would vote the same.
Miles's experience with progressive issues dates back to the 1970's, when she was one of four reporters who exposed some Illinois dairy farmers for selling sour milk to consumers.  The coverage won her and the other three reporters an Associated Press Award and influenced the Illinois legislature to pass a law mandating freshness dates, years before the U.S. Food and Drug Administration did so.
Miles served in the State Senate from 2005 to 2007.  She ran for the Democratic nomination for Lt. Governor of Georgia in 2006, although Jim Martin won the nomination.
Miles responses are included here:
What is your position on nuclear power?
I believe nuclear power should be dismantled all over the United States.  I am absolutely in favor of renewable energy, wind, solar, and hydro.  This is critical as we move forward, promoting a clean environment.  This is part of our basic human rights.
What is your plan, if any, to increase solar and wind power?
I'm originally from Indiana.  When I went back a few years ago, I was riding with a few colleagues and saw these sci-fi apparatus [sic] and asked, 'What is this?'  It turned out to be a wind farm with windmills as far as the eye could see.  By partnering with schools and rural development, we can create wind farms, capturing solar energy.  I have no detailed plan, but I do have a broad stroke sense on environmental affairs.
This is an economic engine that creates jobs and protects the environment for future generations.  These coal-fired power plants, emissions, and air pollutants are killing us.  First, it's the air we breathe, second, our health, third our education and our jobs.  They work hand in hand.  I am a supporter of the Green Tea Coalition for long-term plans in Georgia for a renewable energy plan.
Do you support GMO labeling?
Absolutely.  You're talking to a person, as a young reporter in Chicago where part of our investigation exposing horrible practices by dairy farmers.  I have a deep, personal commitment to bringing this issue to my candidacy.
Do you support a voter-verified paper audit trail for electronic voting?
I am and was absolutely for it when I was in the Georgia Senate.  I attended a conference in Minnesota and spoke with experts at M.I.T. on how to implement such a program.  It can be done.  There was a Republican supermajority [sic: majority] while I was in office that kept this from moving forward.  The integrity of our precious ballots are in question until we implement a paper trail.  
Do you support restoring voting rights in federal elections for felons and/or ex-felons?
Absolutely.  The Governor recently spoke to the Georgia Bar Association, calling for support on the "Ban the Box" initiative.  You should not, once you've paid your debt to society, have to check a box indicating you made some mistakes in your past.  You should have your rights restored to you once you pay that debt.  It takes almost five years for an ex-offender to get hired.  I was part of the prison reform movement long before I was a candidate.  These are not campaign issues; this is a lifestyle movement.
Do you support a constitutional amendment in response to the Citizens United, clarifying that corporations do not have constitutional rights and allowing the federal, state and local governments to limit campaign contributions by corporations?
I just learned a few days ago about ALEC (American Legislative Exchange Council).  A legislative agenda crafted by corporate entities and those legislators carrying out the edicts of corporate America.  
I was not invited to a candidate forum put on by the Georgia Municipal Association, where Mayors from all over the state attended, because I was "not a viable candidate."  The candidate that had raised three million dollars had not even bothered to show up.
They didn't think they needed to because they were a shoo-in.
This supporting the one percent has got to stop.  One of the first things I would do, after restoring the Voting Rights Act, is to sponsor a bill speaking to the question above.  This is why it's so important for John Q. Voter to know who these judges are and how they rule on cases so they can vote accordingly.  They make decisions on our daily lives.
What is your position on NSA spying on US citizens, including the PRISM program, telephony metadata program and other recent revelations?
This is a factor of trust in your leadership.  There have been some forms of surveillance taking place for a very long time.  I believe it's absolutely necessary in some instances.  I am not in a position with empirical evidence, to know what we should do nor not do when it comes to national security.  However, it is a concern when surveillance technology is abused and we must have preventative measures in place so we do not have these abuses.  Surveillance is not new; the technology and media coverage is what is new.
Do you support an interest rate cap of 15 or 18 percent on credit cards?
We should go low as we possibly can on interest rates.  I sponsored legislation as a State Senator that curtailed massive fees by title pawn companies.  This is a powerful lobby.  I couldn't get any traction until I had a Republican co-sponsor the bill with me.  It passed the Senate but not the House.  These are single moms and seniors that do not have access to conventional loans, finding themselves in predicaments that couldn't get out of.
Do you support legalizing cannabis [marijuana] at the federal level for medical purposes and/or recreational purposes?
I am in favor of legalizing marijuana for medicinal purposes, those parameters being determined by the medical community.  I will vote as my constituents want me to vote.  I will not go to the next step, legalizing for recreational use, unless that is the will of the people.  More than half of Georgians believe that it should be legalized for medicinal purposes.
What is your position on the implementation of the Affordable Care Act?  Should there be a delay in implementation of certain components, as Michelle Nunn suggested?
Absolutely [it should be implemented].  This is not a political game, this is real.  Over 700,000 people can't get health care.  I hope the Governor goes back to his Democratic heart and do the right thing.  It's the law of the land.  Upheld by the Supreme Court and I will fight tooth and nail to keep it implemented.  It's high time the U.S. step up to the global community.  The Governor is displaying political naiveté, as is my opponent, Michelle Nunn. They are out of touch with human needs.  I personally have known men and women who have died because they did not have access to affordable health care.  This is a real issue for me, as it is for all Americans.
Do you support same-sex marriage?
I've enjoyed the respect and support of the LGBT community. I can't dictate nor would I who anyone should love or engage in a civil union or marriage. No government should dictate who they spend their lives with and how. When you have people that are dedicated to each other and their families, that is the best you can ask for. Who could begrudge my gay friends for their attempt at a family?  Here again it's a matter of choice.
What was your position on invading Syria, prior to its announcement of an agreement with Russia?
I am on record, with news releases, opposing the invasion, immediately after Michelle Nunn said she was in favor of military action.
We should not be thinking about a military strike in Syria.  That should absolutely be a last resort, utilizing negotiations and sanctions first.  The atrocities that were reported were heartbreaking; but because I don't like what's going on in your home does not give me [us] the right to invade.
The President was brilliant in this instance, leaving it up for the people and to Congress.  There was no empirical evidence that there were any threats to the U.S. or our National Security.
We should focus on what war does to our veterans.  They fight for our country, then come home only to have to fight for their benefits.  We need to streamline the bureaucracy.  My brother was a Vietnam Vet.  He may have come back physically, but he never came back mentally.  He died due to Agent Orange exposure.
(END/2014)