APN Q&A: Johnny White, Candidate, Public Service Commission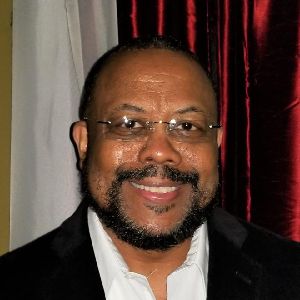 (APN) ATLANTA — With Primary Elections for several statewide races coming up on May 22, 2018, Atlanta Progressive News sent questionnaires to all candidates for the Democratic Primary for for Georgia Public Service Commission District 3.
The PSC District 3 seat is currently held by Republican Chuck Eaton, who is seeking reelection.  Eaton has been a consistent supporter of nuclear power and Georgia Power shareholders.
Seeking the Democratic nomination are Lindy Miller, John Noel, and Johnny White.
To date, APN has not received questionnaire responses from Miller or Noel.
White's responses are as follows:
What is your position on nuclear energy?
It is old and out dated technology and should be banded. [sic]
Do you support the continuation of Plant Vogtle 3 and 4?
I believe construction should be halted.
Do you support small modular nuclear units near large cities, as was previously proposed in Georgia?
We should be moving toward renewable's like solar and wind. [sic]
Do you support requiring Georgia Power and other utilities to meet certain goals with the regard to the percentage of solar and wind energy in their total energy mix?  If so, what targets and timelines would you recommend?
Yes.  Immediately.
What other proposals do you have, if any, to increase solar and wind energy in Georgia; and/or to reduce obstacles/barriers to low-cost solar and wind in Georgia?
Something I have to consider.
If elected to the PSC will your philosophy be, "If it's good for Georgia Power, it is good for the customers?"  
How will the rate payer benefit?
With respect to Georgia Power's guaranteed profit by the PSC, when, if ever, do you believe Georgia Power shareholders should take some meaningful risk and absorb losses?
Yes… they should absorb all the risk.
Would you support more transparency for ratepayers about their rates, specifically including the following idea and recommendation of APN: A once-per-year insert with power bills that breaks down what infrastructure projects are still being funded through the power rate and how many years of payments are left on each project?
That is a good idea… I would consider it.
How will you increase public understanding of PSC issues and processes, and public participation in PSC activities?
Social media, meetings and mailings.
Should public comment be allowed at every PSC meeting?  PSC committee meeting? At hearings related to ratemaking, Vogtle Construction Monitoring?
(Yes to all.)
Would you support at least three minutes of public comment?  
Yes.
Do you believe, as is currently proposed, that only lawyers should be allowed to serve as Intervenors at PSC meetings?
The public should be able to speak.
Would you put a tax on people with solar panels to pay for non-renewable power infrastructure?
No I would not.
(END / Copyright Atlanta Progressive News / 2018)